Run 22: 8km Wandering Mind
May 14th, 2018 at 12:06PM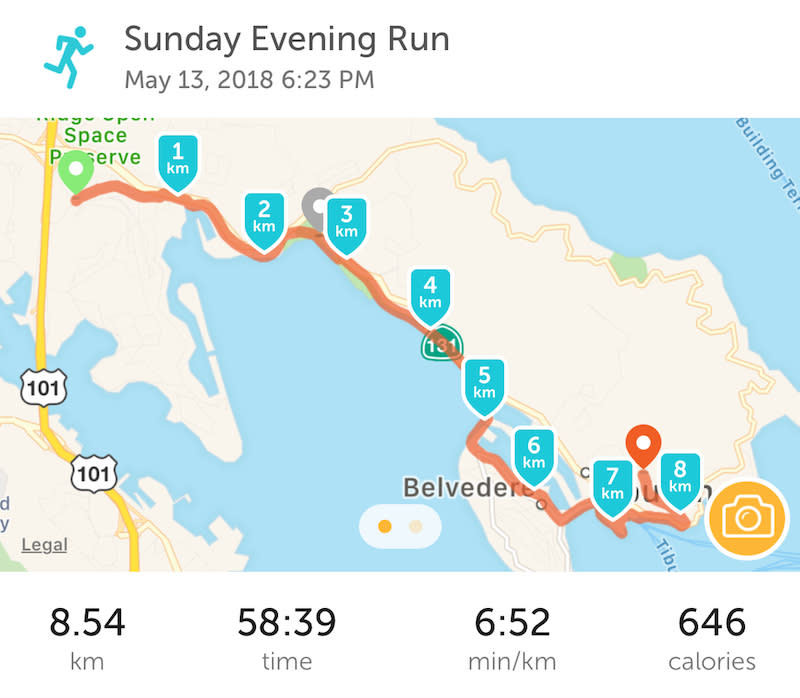 Despite the inherent sadness of the abandoned dog run last week, there's something nice about having a one way route, with the end point being your house. Definitely cuts down the pain of a distance run from "exceedingly miserable" to "decidedly miserable".
So on the way home from the city I had my family drop me off by the side of the road again, but today I actually had the right clothes. I thought I would be underfueled as I missed some food inputs, but it actually turned out ok. Felt flabby though.
It was a windy and chilly run, I took it slow (as if I had a different speed) and just let my mind wander. Which leads us to:
RANDOM OBSERVATIONS FROM 8 KILOMETERS OF SUFFERING
• I have seen more three legged dogs in the past 3 months than the rest of my life.
• Speaking of dogs, saw a lady pushing a bulldog in a dog stroller. Who's walking who?
• Spreading your fingers as widely and strongly as you can makes uphills easier.
• What if you breathed through the top of your head like a whale? Would people still wear hats?
• Wouldn't it be hardcore if for every rip in a person's jeans, it meant they had killed someone? Or maybe each rip represented a heart they had broken?
• Running 8km is way easier than 7km! My brain was able to think in four 2km "quarters" and get it done.
This run is about as good as it gets. I know I'll pay for it with a streak of nasty runs in the next few days. Bring it on, I don't even care anymore. I give up on giving up!
Tweet