Run 24: Strong Finish Run - You're not going to believe this @#&*t!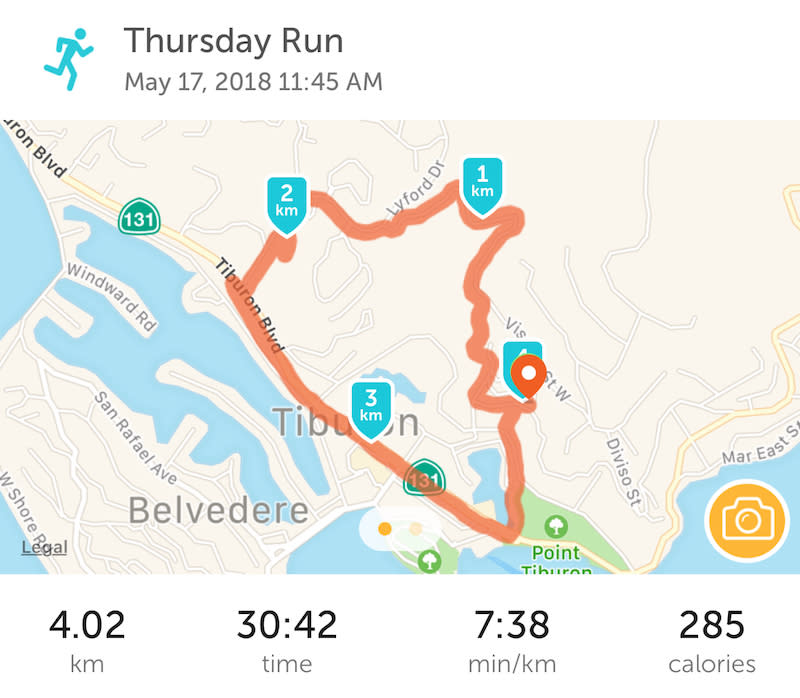 Was feeling kind of "meh" today, went out for the run and decided to take the fire road on the hill. This slowed my pace considerably but it was nice to see some wildflowers. The nettles sticking out into path, not so much!
Did the return trip on the jogging trail and I'm just kind of bopping along. I hear the all-too-familiar thump thump thump of a runner coming up fast behind me. So I meekly drift to the right. (I know my place on the running totem pole and accept that I'm just roadkill meant to be passed).
Well, this lady whizzes by pushing one of those jogging strollers. I caught a glimpse of a little kid in it, 1 or 2 years old. Then I notice that this lady is LIKE EIGHT MONTHS PREGNANT. Long, lanky physique with a big round belly. I was surprised she didn't have a damn six pack on top of the baby bump.
So yep, I got passed by not one but THREE people, one of them a toddler and one an unborn fetus. And those little kids are probably going to grow up with their rippling torsos and gazelle like legs and leave my descendants in the dust as well. The Reynolds will just be scenery to them, like a shrub or fencepost that becomes a blur as they glide past.
Tweet