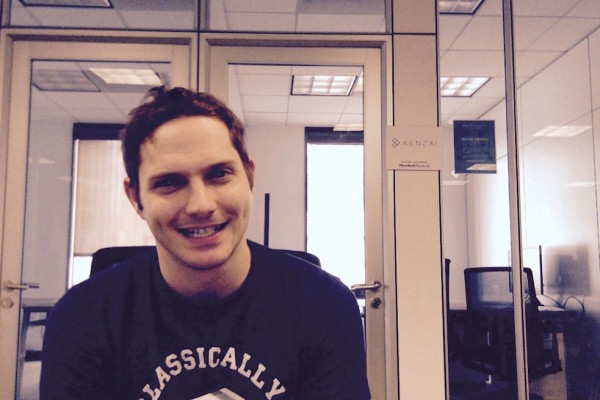 Greetings Kenzai Krew! Phew, what a crazy couple of weeks we've had. Let me get all caught up here, starting from mid-December.
December 2015 100km running challenge- COMPLETE! 100km in 19 runs. Next year will do it in 18 runs, the year after in 17, all the way until 2024 when I'll finish the decade challenge with 10 10k's in 10 days. After that I'm never going to run again.
On December 28th Kazue, Juri and I moved permanently to San Francisco. Take the amount of work and stress of a usual move and triple it to understand the joy of international moving. As Kenzai buddy Jeff (https://kenzai.me/geoffrey/blog) said, you're basically breaking up with a country. Vacating house, leaving school, clearing out bank accounts, credit cards, pensions, health insurance, alien registration, re-entry permits, you have to get it all done before getting on that plane. So you're exhausted from those two weeks of moving hell and then CONGRATULATIONS you're now in a new country, jet-lagged, and having to deal with all of those same problems from the other direction.
That was a tough couple of weeks. Definitely took its toll on my body and the waistline. Amazing how a modern human will come out of a grueling, stressful situation fatter than before, due to the unlimited availability of rich food and drinks. Not the way nature intended it to work at all!
The good news; the Kenzai San Francisco office is IN BUSINESS! We've got a nice spot in the Financial District where myself, Brett (https://kenzai.me/brettk/blog), Jessica (https://kenzai.me/jessica/blog) and Jordan (https://kenzai.me/jordanb/blog) are working to build Kenzai and coordinate activities across our worldwide offices. The amount of work to do is staggering, but we've got a great global team that's going to make it happen. More programs, more features, better training techniques, and a growing movement of people who are sick of fads and gimmicks and ready to get real.
The office, as you can see from the photo above, is pretty drab right now. Anyone have some ideas to make it cool and bring out that Kenzai spirit?
Last fall all of the work that went into this move was so daunting that I bowed out of Kenzai Body 2. I've never bailed on a program before and it was a teachable moment. There are times in life you really just have to mindfully make the choice that your fitness isn't going to be your top priority for a while. Those of you who have trained through an international move, hats off!
But that means I owe you all and myself a Kenzai Body 2! So Day 1 is in 12 hours! It's strange being on the west coast and one of the last timezones to start.
This will be a great year for my little family (Kazue and Juri) and my BIG family (All the thousands on team Kenzai). Now that we've filled some of the gaps in our staffing, my goal is to turn my attention back to where it should be, creating new content, interacting with the community, and spreading the word about what we do.
Happy New Year everyone, let's run strong and lean in 2016!
---