Patsy N.'s Kenzai Iron program, Iron | Sep 9 2019, starts in 17 days.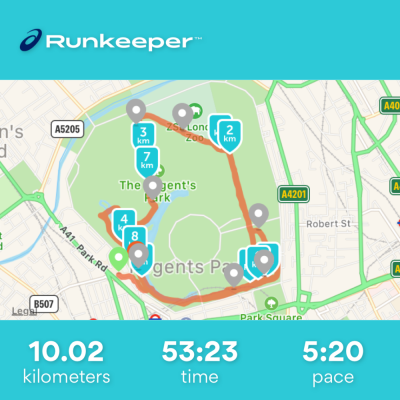 I realise i have been a pretty useless team mate in the past couple of weeks. Even though I am silently running in the background, I have to admit it has been real challenging to keep both diet and exercise without slip ups. This week, unfortunately I have pretty much slipped on the diet. I've been catching up with old friends in the latter part of the week and no one eats like me .... 😭😭😭 too much carbs, stoggy fried foods, crisps and desserts; not enough veggies. Except for carbs, the rest have never been part of my diet even before kenzai so this is bad .... at least I don't touch the fizzy drinks. Things like having elderflower fizz with dinner is revolting to me but I just politely say "no thanks".
I get keys to my appt tomorrow but I'm flying off to Oslo to Steven on Tuesday and we fly back to HK on Friday to sort out the shipping. My diet should be back on track at the latest by Wednesday.
On a more positive note, I had been running 10k already since mid last week. I'm doing 8-10k on average now when I get out there. 2 more days of Regent's Park running then over to Norway lakes (if I don't get lost).
I will finish the final run in HK probably a day or two late. One thing I look forward to is the dripping in sweat in HK ... LOL!! Something so satisfying about that.
P.S. Spotted the double humped camel while running through the park which contains the London Zoo. I had stopped to take so many photos. 😁 Runkeeper did a fairly good job of pausing and resuming; and it seems to track my run route fairly well. Still trialling.
---