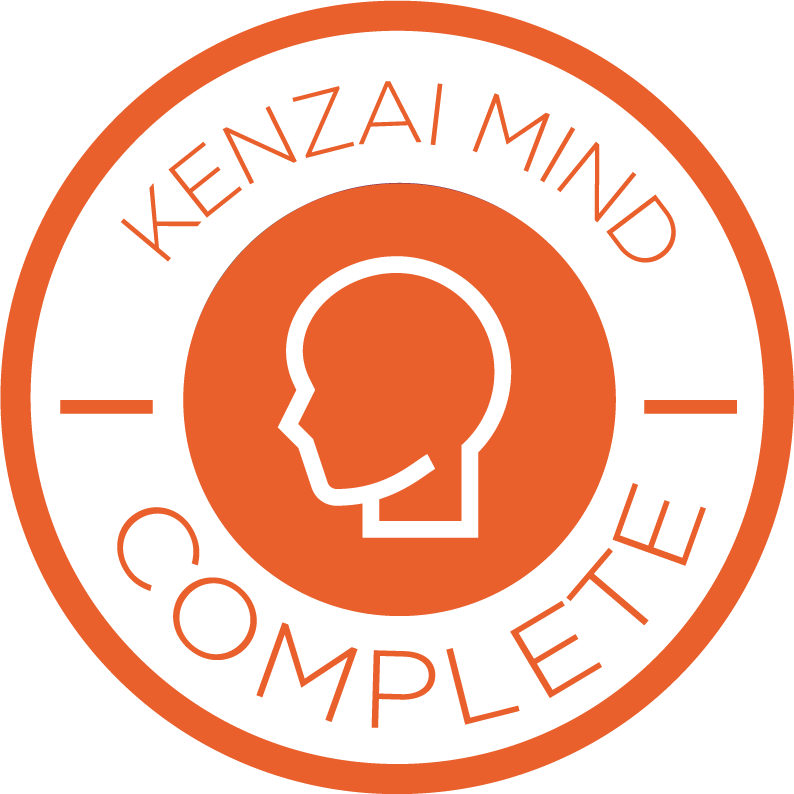 Significance Between The Eyes
GRADUATION POST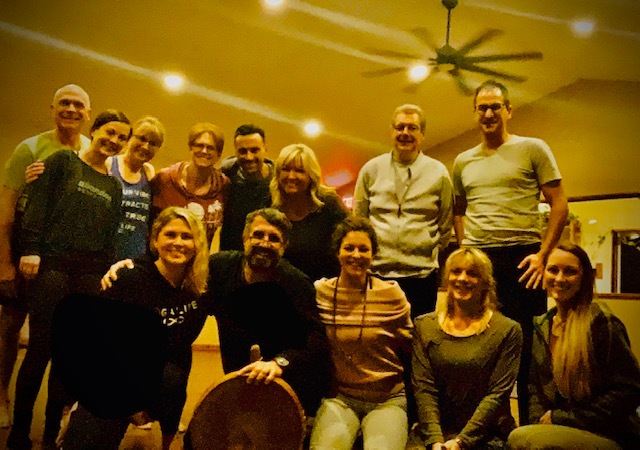 ... There's no need to hide... We're safe tonight. This was a Great Run on Mind for me, as a very experienced and committed Meditator. I gained some new knowledge, faced some new challenges and walked away with an even deeper commitment to a practice that I find life saving. I teach meditation and spiritual purification and oversaw a workshop the final weekend in St Joe Michigan at Yoga Life. It was very good for me to clearly see the vast difference between having a real flesh and blood teacher and taking an online course. I was fortunate enough to cross paths with MY Teacher Shinzen Young 20 years ago who explained to me: "Meditation is not a quick fix. But its a very very deep, perhaps even the deepest, fix." He energetically exuded a direct experience of the spiritual Source - what the Christians call The Prayer of Quiet or Recollection, the Taoist's call Showee, the Buddhists Samadhi, Islam Dhikr, Judaism Kavanah and the indigenous people of the USA - Wicozani – The Inner Life, or the Good Life. All I teach today is what he taught to me - the technique of Body Image Talk and See Hear Feel coupled with Native American Ceremonial Practices - and its afforded me a Happiness beyond my own imagining. So if you want your Meditation practice to take root and flourish, or you're one of those people who is letting this all go knowing its not the path for you right now, go and find a real Teacher!
Regarding Kenzai Mind specifically, I enjoyed it. I love that there was a nod to venerable Master Lin Chi, as I jokingly refer to him as one of my Boys — he's the coolest. And I never hijacked the program as I feared I might, simply another bozo on the bus, taking in teachings on the history and evolution of Buddhism as well as some of the other (meditation) bells and (eagle bone) whistles. I must say I had really hoped for a Mind community where everyone removed their masks like good (or bad) Heyokas and then shared from their secret hearts, but that didn't happen with this team. I enjoyed reading Thibeault's posts and we (sorta) went to see a movie together, which was fun. I DID scratch around and found some other posts - as I was advised to when teams are dodgy - to discover sharing of the deep, painful and vulnerable variety, particularly on Team Eliot with thanks to Jenny and Ed, beautiful stuff on applying mind-training to challenging family relationships and employing it to heal past traumas. I used to get frustrated with Kenzai teams when I dubbed the comments shallow and the support thin, but I've disabused myself of that notion. My Native American Chief Mentor used to say "When you find fault with someone else, that's your fault." In other words, if someone outside of my own self upsets me or I view them in a negative way, its My Job to correct and calm that. I'm just not seeing correctly. It has little to do with them, so get over your self. "No Self No Problem" my Teacher Shinzen is fond of saying. Working to understand the underpinnings of the Self (or lack thereof!), Sadhana, "a means of accomplishing something", work we do on ourselves for ourselves, is 50% of what Meditation is all about. The other 50% is Seva, selfless service, the work we do for the world and others. All that said, I'm a better meditator and a better teacher after Mind.
From here, its into the Holidays, Christmas in central Michigan and Detroit and then I'm off to Shinny's Year-End/Year-Beginning 12 day silent meditation retreat that I go to every year in southern CA. January is my vacation time so I'll spend the second half of the month in Hawaii, and then will be on the Body 2 Train January 20th. Next to Chisel, Body 2 is my favorite Kenzai program — at the end of it I was the most fit I'd ever been — so I'm looking forward to getting back in top form (starting with hiking the mountains of Kauai!) and then the discipline of a 90 day program, which I didn't do all '19. It's long with a a slow ramp up which I'll appreciate as I won't be back from vaca until Feb 1. That's about it for now - Love You guys, gals, Happy Christmas, Chanukah, Kwanzaa and a Very Merry New Year, Om Mani Padme Hum, Oṃ tryambakaṃ yajāmahe sugandhiṃ puṣṭi-vardhanam urvārukam iva bandhanān mṛtyor mukṣīya mā 'mṛtāt (ॐ त्र्य॑म्बकं यजामहे सु॒गन्धिं॑ पुष्टि॒वर्ध॑नम् उ॒र्वा॒रु॒कमि॑व॒ बन्ध॑नान् मृ॒त्योर्मुक्षीय॒ मा ऽमृता॑त् ), Aloha!
Tweet