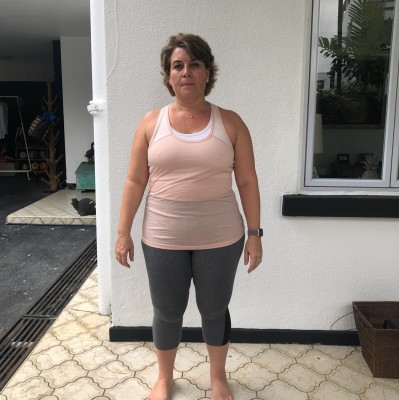 To answer the question at the end of week 4 - can I see any difference? No, not physically visibly, but I feel different. I feel clearer headed, am sleeping better (apart from one night) and can jump out of bed in the morning even after a late
night!
I'm moving better, apart from the knee which is a constant source of annoyance but once it gets going it's ok. I'm slightly nervous of what the new exercises will bring and if I will be able to embrace them fully.
I don't think j I have ever spent so much time in Lycra - and it's not a pretty sight at the moment!
Spent last night at dinner with 3 Kenzai graduates and their achievements make me determined to keep going.
Week 4 here I go!
---