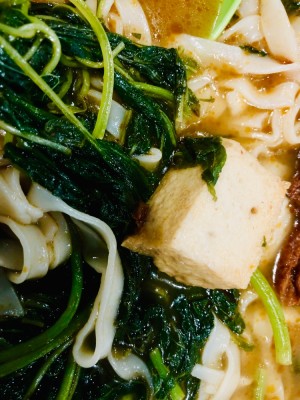 Can't believe that we are nearing the end of the program !
I liked today's lesson and kind of understood why I am becoming quite wary of eating out nowadays...
We lunched out yesterday ...and actually chose a healthy meal - a nice hot soup with plenty of veggies / noodles and tofu thrown in ...
Yet when we came back ...both my husband and I felt very lethargic with flu like symptoms and felt like just lying down and sleeping...
It's the same feeling I experienced after eating at a wedding a couple of weeks back ...
At least that was understandable ...because the food wasn't necessarily healthy in nature ...
But yesterday's would have been checked off as Kenzai compliant ...and yet we didn't feel good..
The only thing I can think of is perhaps MSG or soya sauce or both...which contributed to that feeling...
It's a very unpleasant feeling ...hence I am not really looking forward to the final indulgence :))
Today the workout was tough - the legs and shoulder days are always the toughest for me ...
Have a lovely week ahead team!!
---