Rana R.'s Kenzai Sculpt program, Sculpt | Oct 14 2019, starts in 54 days.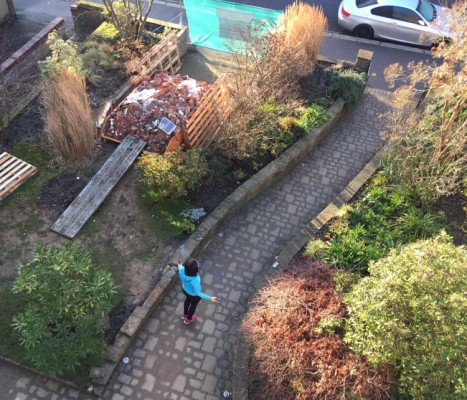 We are going through a seven month house rebuilding project which means I don't have access to our back garden where I usually skip.
For a while I thought I had to stop doing Kenzai programs because I wasn't comfortable with the idea of skipping in the front garden, facing the traffic and passers by.
But Kenzai is irresistible. I signed up for reboot and here I am. Skipping next to the skip, on muddy grounds.
Have a nice weekend everyone!
---