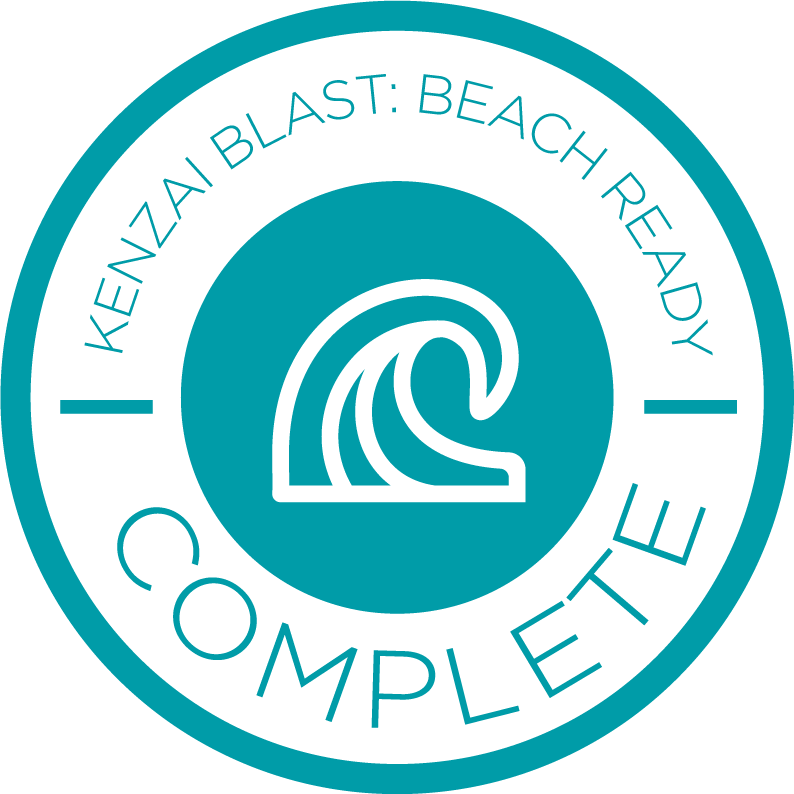 Had a Blast (well, mostly)!
GRADUATION POST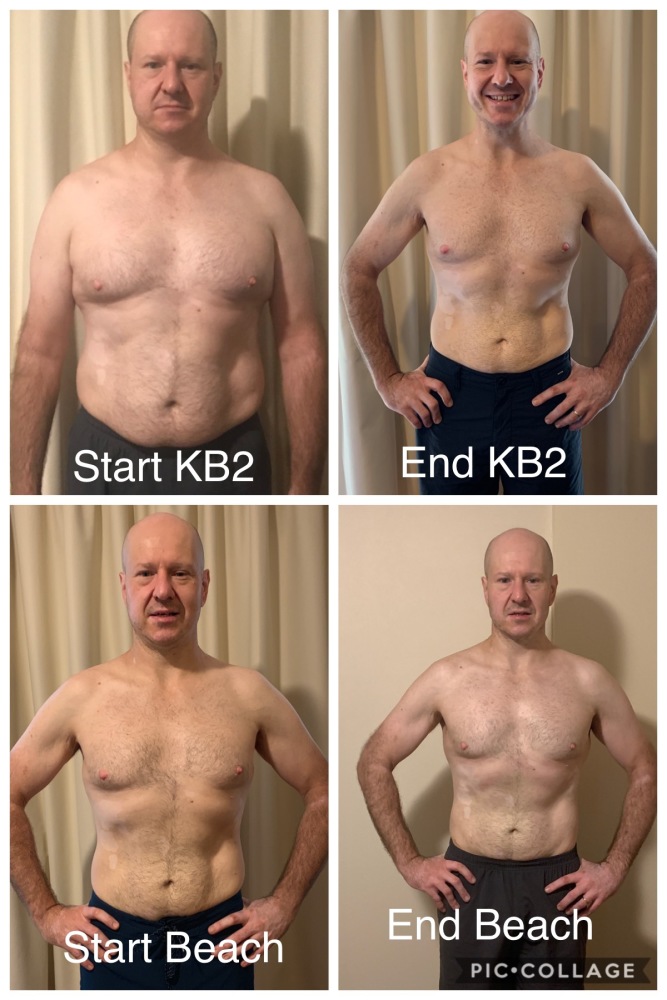 I really enjoyed this programme. I must admit there were more challenges than expected, with a cold, colonoscopy and of course the passing of my father this week. As such diet wasn't always on point and missed a few more workouts than expected (4 all up). But life throws you curve balls and you need to deal with them the best you can.
I had been thinking that the final result wasn't as good as it could have been, but then when I look at where I was at the start of the year, I'm
really proud as to what I have achieved over the past 5 months between KB2 and Beach Ready. I did a collage of my before and after shots for both programs and the results are clear from both. I can even see the difference between the end of KB2 and end of KBR. The daily push ups were great in giving me much more definition in the chest and can also see good changes in the abdominal area.
I'd certainly recommend this to anyone wanting to do it, but one of the biggest takeaways is that it is an advanced programme and can't be done without a certain level of fitness. If I'd gone into this in the condition I was in back in January I would have suffered and probably injured myself. KB2 (or indeed any of the 90 day programmes) followed by KBR is a great combination. I'll certainly be coming back to it again.
Thanks to the trainers for their guidance and congrats to all my team members and other KBR graduates for some great results!
Tweet