This pasta dish is a great way to get your vegetable and carb allotment out of the way, and it tastes delicious! Serve with seared scallops or with a light white fish.
Mashed Peas & Chard Lemon Pasta
INGREDIENTS
1 large bunch of chard
EVOO
Lemon zest
Fresh peas (measure beforehand for veggie grams)
Penne Pasta (measure after cooked)
PREPARATION
Zest one lemon. Chop chard (leaves should be larger than stems) and sauté with a little olive oil. Add lemon zest at the last minute. In the meantime boil pasta and peas. Remove peas after a minute or two and drain almost all water (leaving half a cup). Mash coarsely. Drain pasta and serve on plate. Add mashed peas and chard.
---
ABOUT LINDA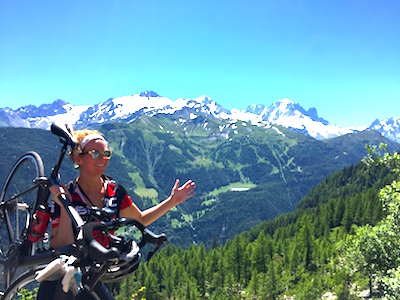 Linda was introduced to Kenzai in 2011 just after moving to a new country. She describes herself as someone who has always been very active, but also likes to eat and drink sometimes a bit too much. She tries to balance Kenzai with life and a lot of sport.