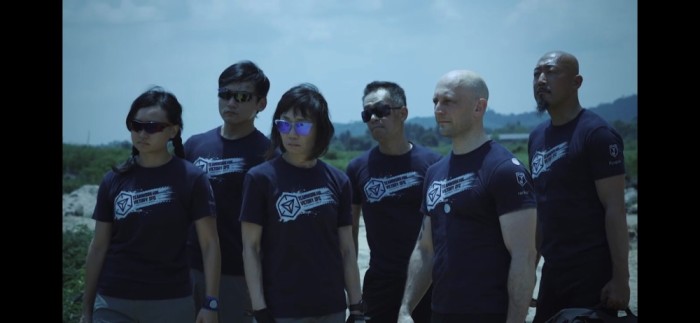 Next week, so in preparation I have been:
* Skipping workouts
* Eating (low salt!) chips
* Staying up too late and not sleeping enough
But it's not all hopeless! Have also been:
* Enjoying the nice weather by biking to and from work alot
* Getting back in the pool
* Pushing my gimp daughter in her wheelchair all over tokyo, especially to and from karaoke
* Not killing my kids, particularly when they wake me up at 4am
Weight is stable at 73 kilos, which is ironically the same weight at which I started kenzai WAY back in the day. Got down to 63kg at my lowest and have been steadily bulking up.
Not sure but guessing probably 15% ish body fat these days, and at 167cm short my healthceck ALWAYS come back with OMG U R FAT DUDE FIX IT!
Doc, I pull 140kg deadlift raw (no belt, no straps, overhand hook grip) so I'm thinking I'm not so out of shape?
We'll see what happens next week.
Also have a few events coming up:
Yamathon tomorrow (after what will definitely be a BIG night tonight for a mates birthday! So probably do 42k around Tokyo with 30lbs in my backpack very VERY hungover and tired), next weekend I fly to Chicago for one day (22 hours flight round trip, 27 hours boots on the ground) for the release of My Secret Thailand Mission, then a few days in Singapore ("work") in mid June, short Spartan Sprint race in July, massive Spartan BEAST in September, and finally a GORUCK Heavy in October.
So it's a year of bodily physical abuse and stressing mental perseverance...
---