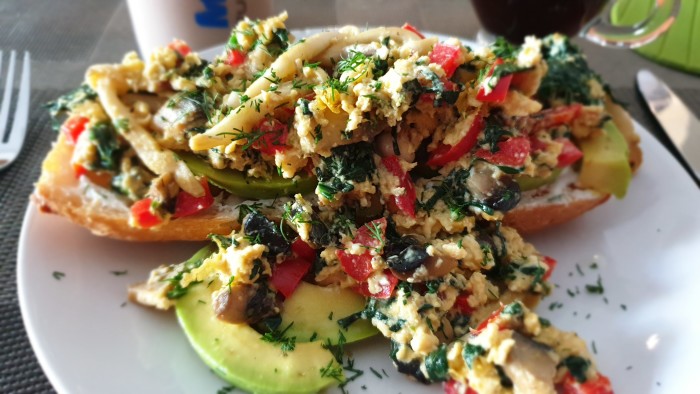 This morning I was super pleased that my shoulder felt a lot more supple than yesterday, still painful to move in some directions, but a definite improvement.
I did a 12 km virtual ride in New York, it was super tough. The virtual trainer increases/decreases the resistance of the flywheel based on the ride your doing. So, when you see the inclinometer showing 8% you realise why you can barely turn the pedals and need to change gear. It is a very clever use of technology and a fantastic training tool.
For runners out there, the same app can be linked to smart treadmills too.
This will get a lot of use, on those days when I wake up at 4am to head out for a long ride only to discover it's pouring with rain, smart trainer here I come. Also on afternoons when it's just too hot to go out.
I'm hoping to feel fit enough to do the workout tomorrow, likely with lighter resistance bands and listening to my body. After another virtual ride of course.
Today's menu was yummy, the usual brekkie of toasted ciabatta with a healthy mix of veggies, scrambled egg and a protein shake with milk.
Lunch was sous vide salmon, giant lemony herb couscous and oven roasted veggies.
Dinner was a raw apple, hard boiled egg white and milk
Plus the usual assortment of fruit and veggie snacks
Hope everyone is having a great week
---