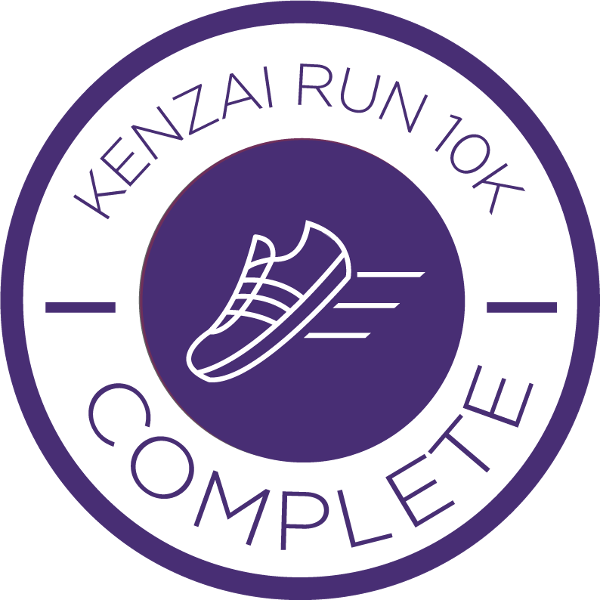 Real graduation @ 13k
GRADUATION POST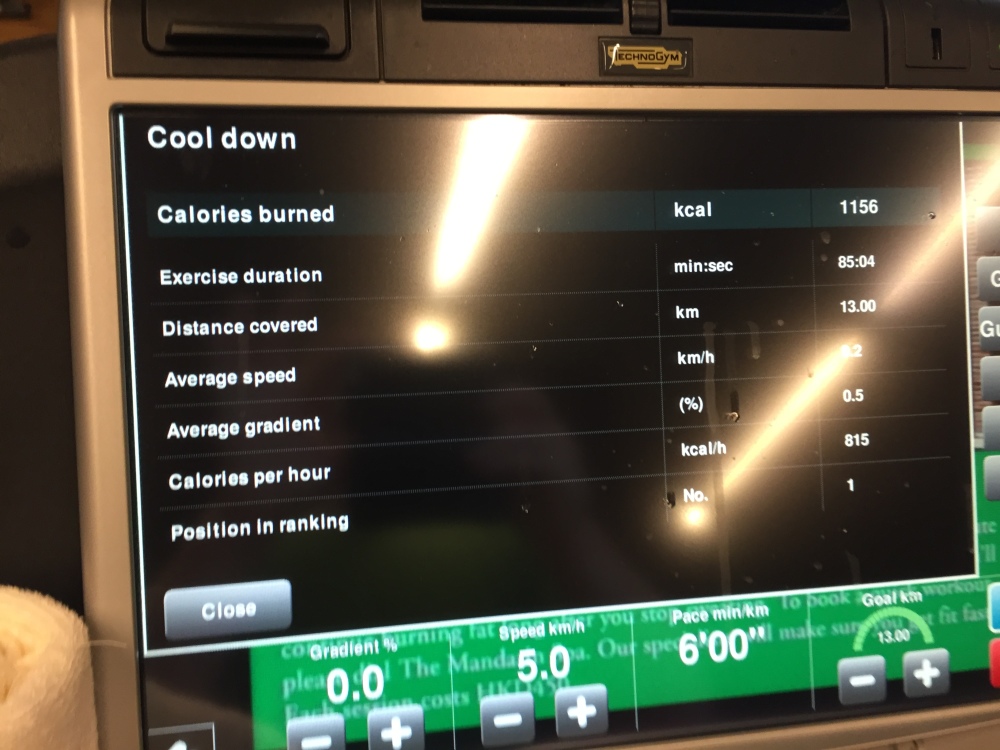 Got up today thinking I'm done, I did a 1.45min hike yesterday. But then I looked at the Kenzai site and it said final day 13k and I realised it was JUST NOT GOOD ENOUGH. So I picked up the work out kit and headed to the hotel Gym, dialled in 13k on the treadmill and got to work with a running playlist. It was not fast or pretty but it got done and that is what it is all about.
Reflections:
1. Great program - I am no runner (and not much of a skipper) but I wanted to run and you gave me the tools.
2. As usual the Kenzai no gimmicks approach works. Simple build up (although it does not exactly start at a crawl) and by the end you are running for over 1 hour and running will hold no fears.
5. Community. Now that we are mostly Kenzai veterans on these programs, most of us are fairly self motivated - otherwise why would we still be signing up. However, the blogs and encouragement of others helps. Example, I nearly did not do the final run but I had a nudge from Malia asking if I was still planning on doing the final run and that was all I needed!
6. Picture. Hmm, I think I am struggling with this now with my 3rd program. I am basically maintaining roughly where I got to post KB1 and KB2 and don't really want to do the picture thing once a week. No big deal.
7. Linked to the picture. As I was basically treating K Run as an extension of K Life except with the run discipline, I did not feel like weighing out the grams. That is not to say I did not appreciate the guidance and maybe I do need to pay more attention to what goes down my gullet...
8. As always thanks to the trainers, esp Malia and Angela. Big thanks as again to Thomas and Ward who keep getting up and participating as well as training others. Good job chaps (as they say in Britain)
Result, I intend to start running more and will target 10k as my distance and try and get faster. I am not sure I am suited to Marathons and longer distances but I will keep this under review.
Tweet