KBMe - last week
Jul 15th, 2019 at 10:06AM
Last week (Tues) I did a chisel workout - it kicked my butt whatever one it was.
Then Sat I did a Blast/Weight combo - Sunday it was Kettlebell 2 D36 and this morning was Blast Day 22.
Since Blast ended in May I've gained 2kg but happily only 0.5kg of fat - so here's hoping that other 1.5kg is muscle :). I think it might be a kg as I've done a fair lot of weights.
This week is a bit mad as we have to move out for kitchen renovation before we fly Friday night to London. So gonna try blasts and maybe some runs - bit hot out though.
Other photos: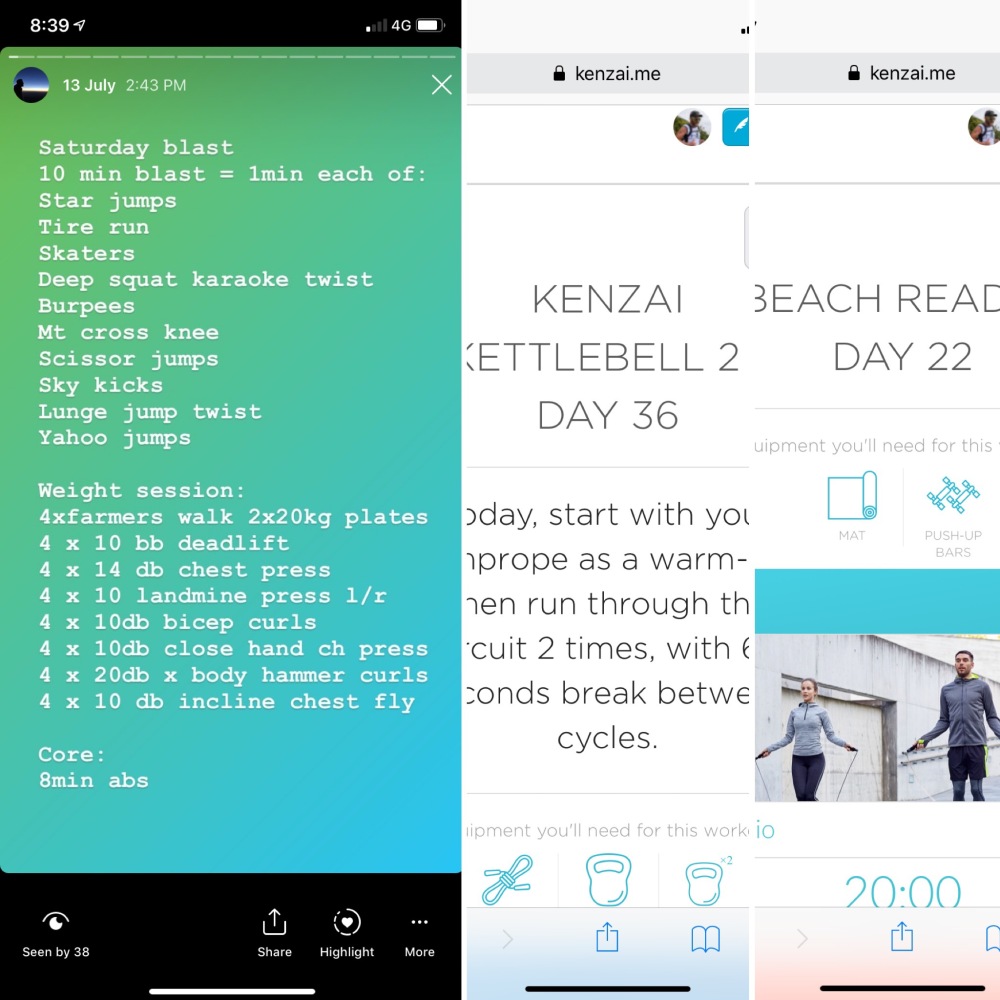 Tweet