Lost a bit of momentum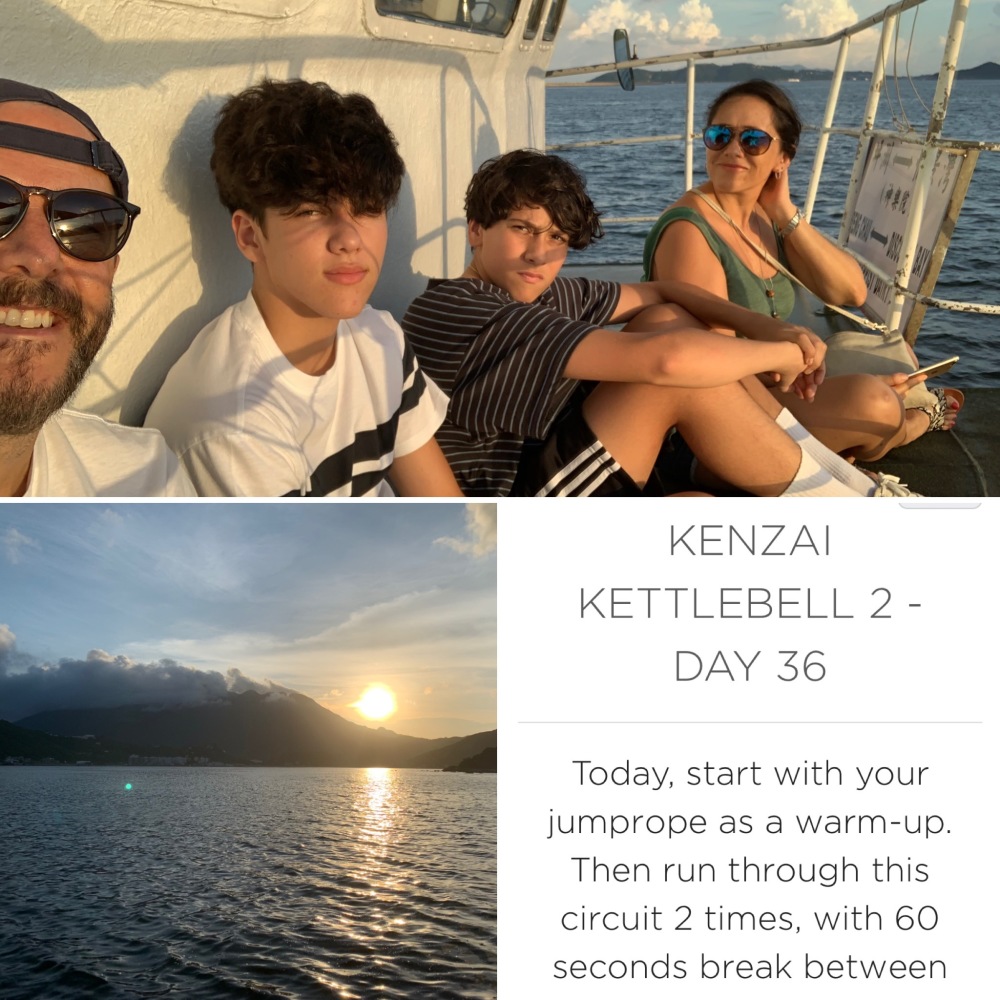 Long week at work that was mentally draining and no time to prioritise workouts. Slept most of the day Saturday thanks to a rocking hangover from too much too much on Friday night. We took the sunset ferry over to Mui Wo for a family pizza (some of the best ones in HK thin and crispy as you like). Boys were like meh on the way but happy we'd done it.
Sunday I did an evil workout, It was Bellz2 day 36 - i swapped out the speed skipping cycles for 1min each of blast exercises so that meant (skaters, switch foot jump, muaythai cross, circle run, scoop push ups, outside mountain climbers, scissor jumps and showgirls). That was intense!!! Wrapped up with 8MA.
Today it's a junk trip then it's 18 days before we head to Greece so it's tighten up the diet and work on the abs.
Tweet