Sweating it out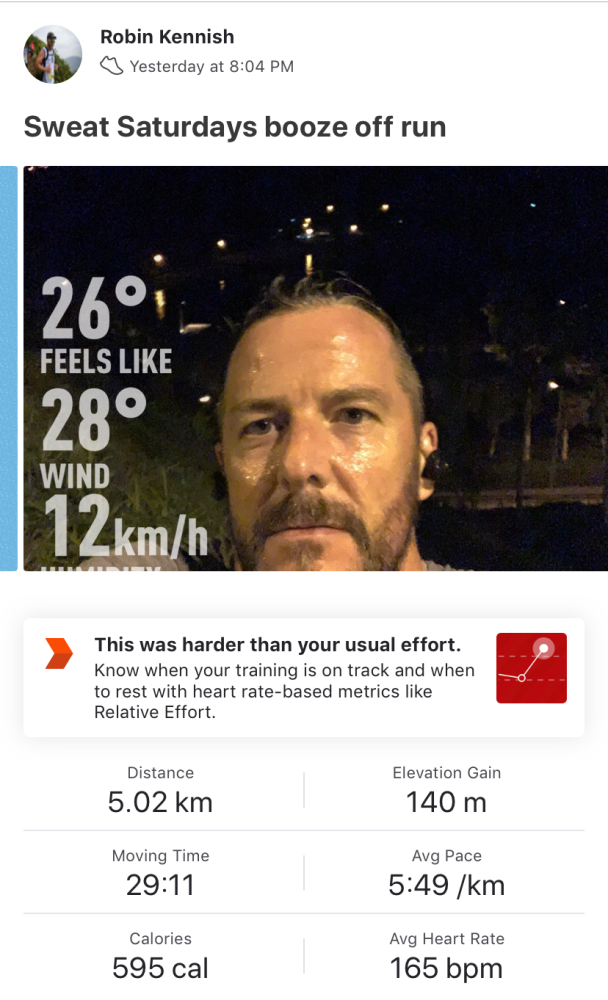 Went for a 5km run last night - not particularly fast and ended in light rain and 90% humidity which made it a bit of a struggle. Think running in a Turkish bath and that was about right.
Workout this morning was done - not much more to add. Dislike the side planks but managed to hit the 30s ok - didn't do the full 40 - most were 32-33s. Plank shuffle was by far the worst today.
Food all good.
Weighed myself and now close to end KB3 weight and body fat.
Tweet