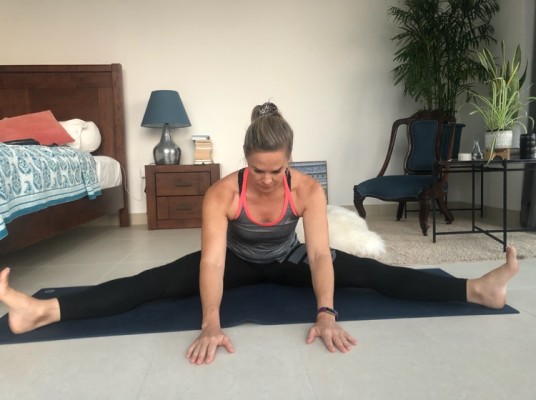 Reach. You were brilliant!! It came at just the right time after a hectic school year and wrist surgery. Through this program, I was so happy to focus on rehab and flexibility. Specifically, I enjoyed the longer evening stretches and felt comfort in my own ritual of lighting a candle and taking some time to unwind.
I feel that my overall flexibility has definitely improved, however I was disappointed at how little my lower back relaxed in the wide angle pose. Therefore, I haven't gotten as much depth as hoped, but that's okay.
Thank you Ward and Ed for all your warm encouragement and I wish you both and my fellow reachers success and happiness in all your future endeavors.
Ward- the very best of luck with your marathon.
See you all in the blogs!!
---