Day 25-26 Indulgence
Aug 27th, 2013 at 12:15AM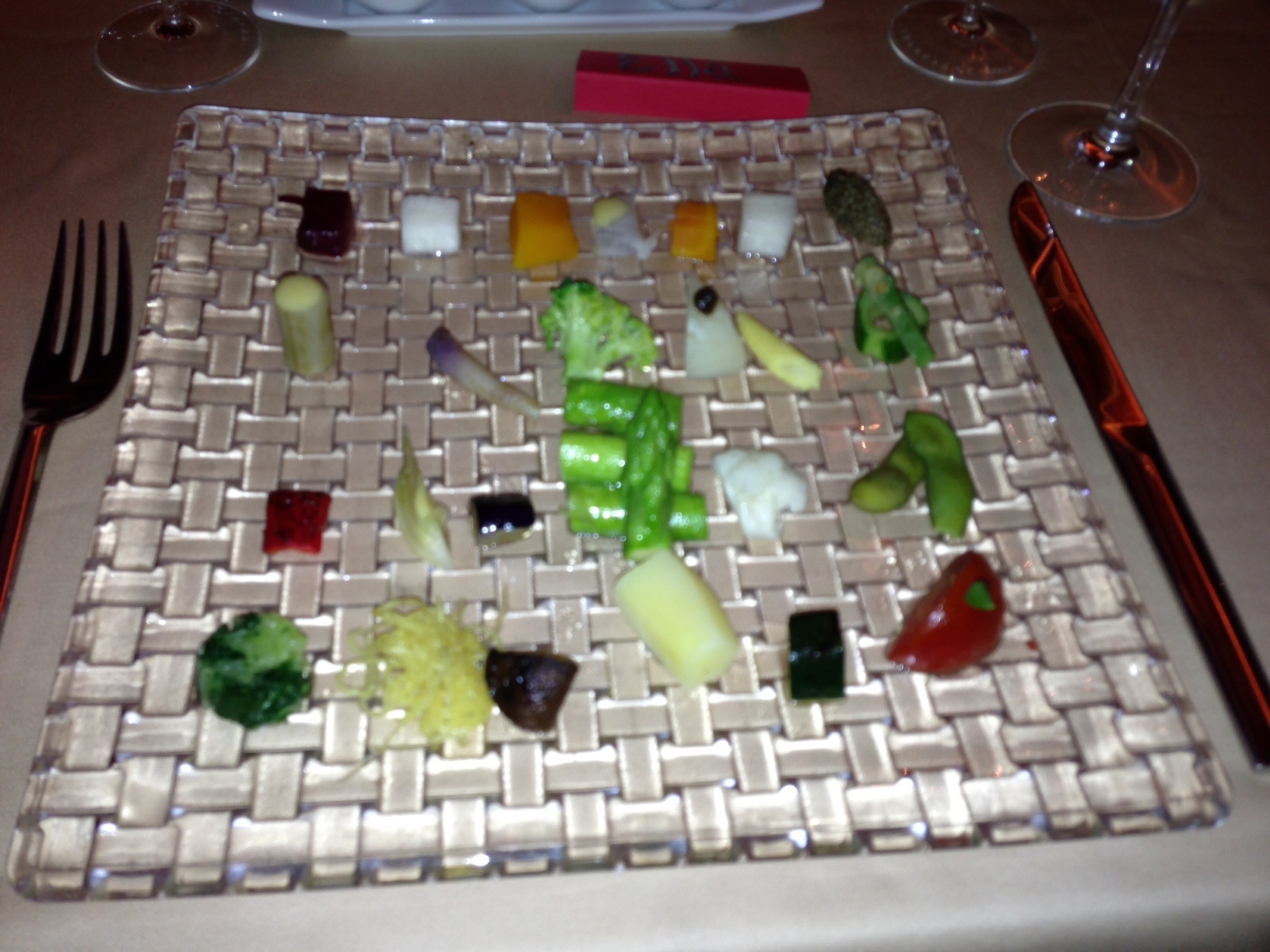 As you might have guessed, I was glad to see yesterday was indulgence day since I did indulge myself during my friend's hen night. We went to a nice French restaurant for dinner called Chez Tomo in Ginza.

The brown spikes below is their signature amuse bouche of uni (sea urchin) with lobster bisque which was yummy. I knew there was no way I can have a normal PCP meal after this serving. The only PCP thing about this resto are the portions which are tiny as you can imagine a French resto in Japan. Veggie portion was hardly 30g (see pic below). The desert was a quartet of chocolate - all tiny portions and you bet I enjoyed it very much and cherished every bite as you can imagine!

Nothing crazy on the drinking front. Only had a glass of champagne and stayed on water the whole hen night. Ha! Glad I was sober since I had to carry the hen back home who was dressed as Wonder Woman ;)

I checked my weight this morning and I gained a kilo back. That was quick! So I worked extra hard again today on my sets with 1100 skips. The double katana was a killer and I still looked like a confused pretzel!
Other photos: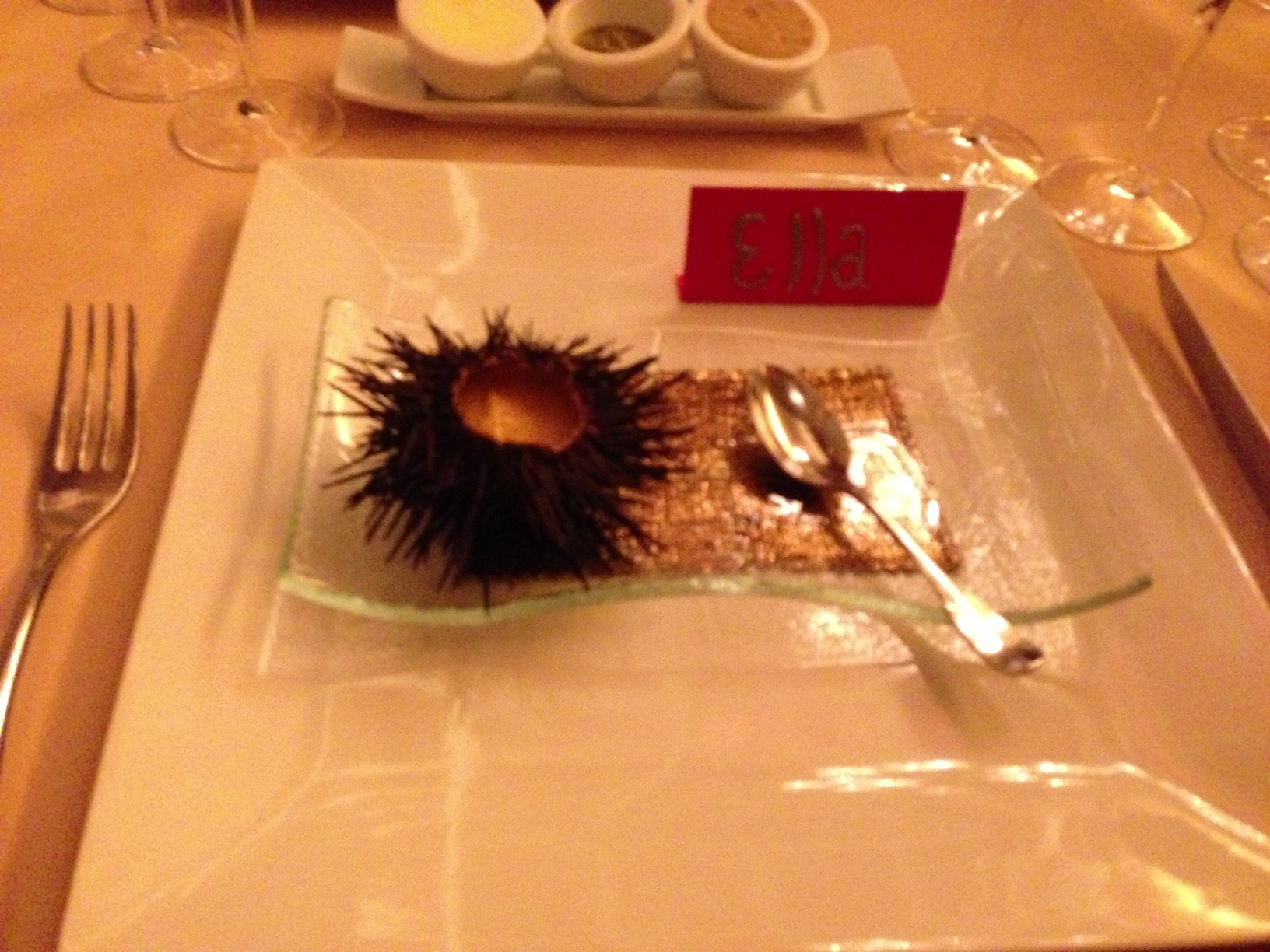 Tweet