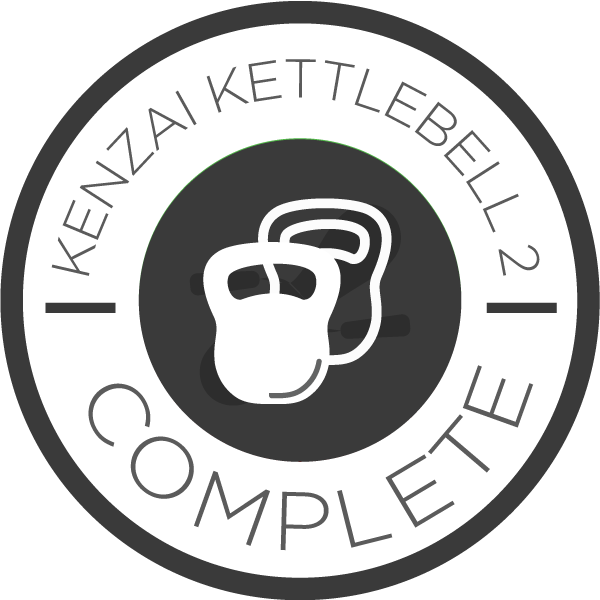 Bellz2 final post
GRADUATION POST
May 28th, 2018 at 11:19AM
First of all -- day 42 sticky bandit -- at home, I can only do doubles with 12kg. The chicken wings killed me.. my arms had no juice to curl that weight. So I had to let go and switch to 8kg for bottom up curls and tri extensions, the rest with 12kg. But I moved fast in the switch. My forearms were the most destroyed at the end. Great workout. I will try that again with just 8kg and try to stay "sticky" for all 3 cycles.
I also need to re-test my baseline. Will do that in a few days. I should be able to shatter the baseline:
1) DBL 12-KG Bellz Clean n Press (2min): 24
2) 16-KG Bellz Squat (1 min): 42
So.. Bellz2 program. Top of Mind:
Great program - one of the best to-date
I'm strong - as I can ever remember
I'm glad its over - those workouts were tough. I went 42 for 42++ in a row
I'm sore - especially my forearms. I need a few "Bell-less" days to fully recover
TEAM Valhalla rocked - some good, inspiring stuff was going on
Next? I've got a 3 week window to keep cranking in "program" mode. I will jump tracks and hi-jack the current Chizzle program from day 24 until completion.
Next-next? eyeballing K Reach from Jul 2 and possibly IRON from Sep 10. I'll miss the June 4 Kung Fu Body schedule, but would be up for that from mid Aug. In the background, will also step up the Muay Thai training.
Onward.
Tweet