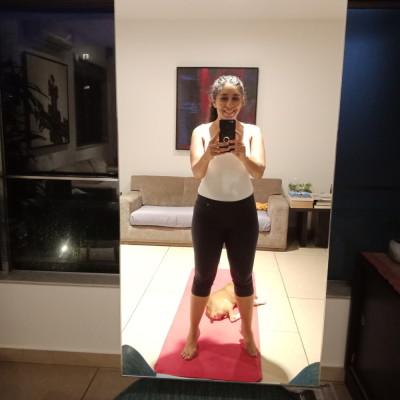 It's been very hard for me to stay on track for Reach and I am not even going to try and make excuses as I've made none to myself. Messed up, I accept it and hope I can do this program in my own way at some point.
On another note, whatever I did manage to do and continue to do, which is the morning opening movements and stretches as and when possible have shown me that this is an awesome program which is so scientifically designed that it's impossible not to see results . In spite of not being consistent and motivated, I've seen a marked change in my streches and fluidity of movement.
That's my latest picture below.
---