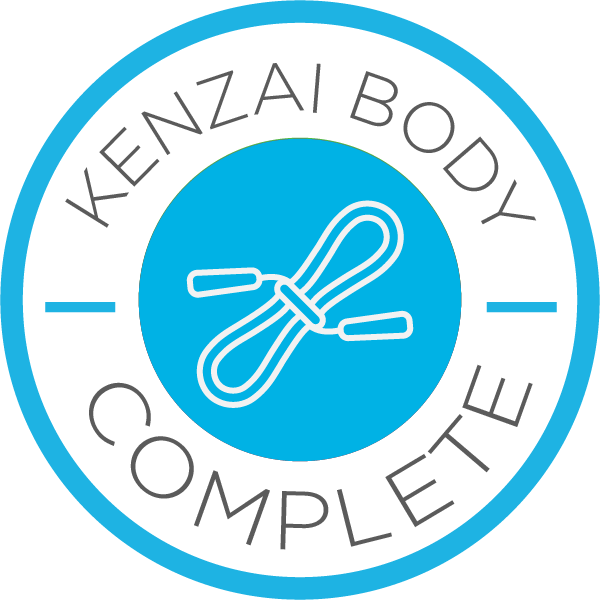 What an incredibly deep journey it's been. I'm an "ecto" and I've never even considered a diet/exercise program and Kenzai was perfect for me. I switched out the soft fat for some muscle and it feels great! Never in my 42 years of life have I ever flexed in front of a mirror but Kenzai gave me a reason to show myself off and be proud. The daily lessons taught me so much; the diet never left me hungry or feeling like I was losing too much weight and the exercises ramped up nicely. I am truly grateful for all that I've learned over the past 3 months.
Future: As I say to my friends and family; Kenzai for life! That means, I can't go back to the way I was eating before Kenzai and I certainly hope I can continue maintaining the physique I've achieved through excercise. If I need a set program to keep up with the exercise, I'll be back for KB2!
Special thanks to my husband for motivating me when I felt down and supporting me with meal prep and childcare while I pushed through. Thanks to Talya and Ward for your support and guidance throughout the program. I wouldn't have made it to day 90 without the help.
My husband tagged along on the diet and exercises to keep me going. On day 90 we donated 7 GARBAGE BAGS of clothes that didn't fit to celebrate!
Aloha,
Sarah
---