My gym office - or one of them at least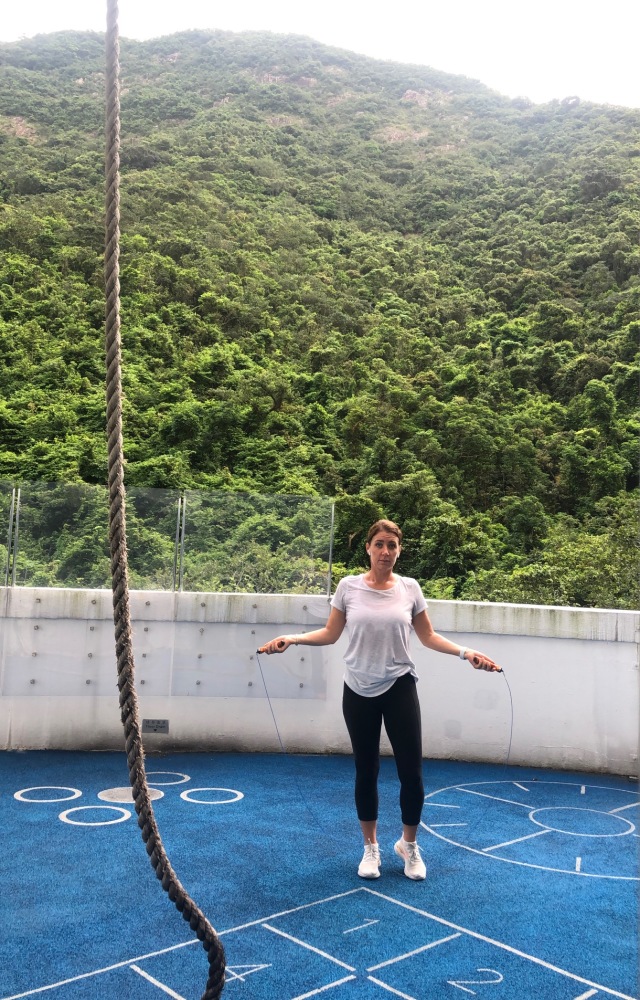 So this is my place I go every morning after dropping my son of for the school bus. It's a small outside gym belonging to the club where we live. Nobody ever goes here so I have the small space all for myself and those mountains in the background are very soothing when the jumping roping gets longer and more boring :)
My other gym place is the tennis courts, sorry no photo of that yet. Will post one next time I remember to take a photo. I play women league tennis which means I practice at least 4 times a week, each time for 2 hours. We have our first match coming up soon so need doing the reboot comes perfectly times wise.
The heat is unbearable in HK right now so doing the reboot and my tennis knocks me out for the day until the kids activities start in the afternoon. My life is now, Kenzai reboot, tennis, eat, nap and then repeat! Very fortunate to be able to live this life, yes I know!!
Tweet