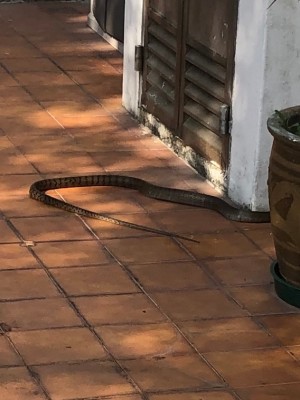 I am going through a 10 Rep 10 Set phase with the weights. GVT all the way baby! Yesterday was squats, knee felt ok. Then Barbell Rows. Today Chest, Biceps. The first sets are fine, but sets 9 & 10 are KILLERS! Strangely sets 7 & 8 always seem as easy as set one.
We have a snake outside our house. It's quick and unpredictable. I might catch it and eat it.
I had a DOUBLE YOLKER! When I get double yolker I feel like it's the universe telling me it's ok to have two egg yolks for breakfast.
Last night I did my CPR/AED exam. So if any trainees experience heart failure I can administer the proper care...........over the t'internet.
---