BAD BOY
Oct 22nd, 2018 at 10:40AM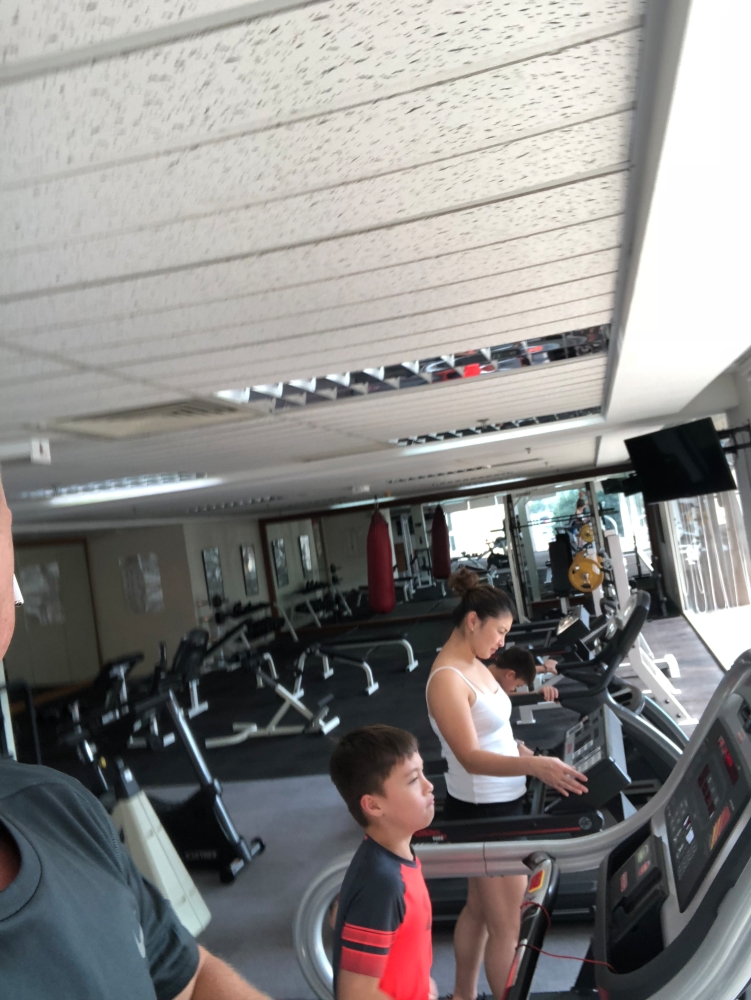 So, just back from our trip to Malaysia and I am afraid to admit I was not a very good boy on the diet & blogging front. Exercise was good, and the hotel gym was reasonable. My two lads would often accompany me, they liked to see who can go as fast as possible on the treadmills! Strictly speaking they were not allowed in, but the gym was always empty. The had fun! Photo of the fam all on treadmills. I tried to get in the shot but almost fell off the machine.
However somebody was using it because the idiot would never put their weights back - why do people do that? Also they would leave their sweat drenched towel on the bench - gross & inconsiderate.
The hotel room had a sweaty butt crack smell, which greeted you every time you opened the door. Not pleasant.
Anyway - back on track now. Aiming for diet and workout perfection!
Tweet