Best Way To Cure DOMs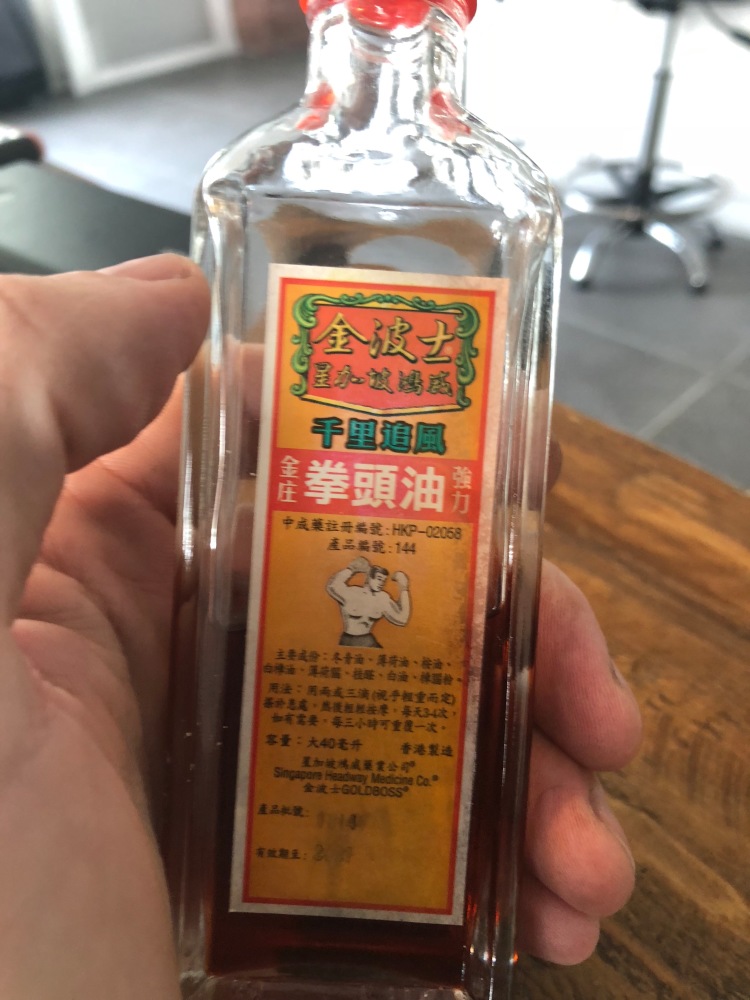 In my infinite wisdom I decided to cover my legs in this Chinese boxer oil last night with a view to soothing my aching legs. Holy shit I think I used too much. At one point I didn't know if I was going to burst into tears or flames with a bit of self immolation! Jesus it was hot. Fortunately I washed my hands before any toilet trips!!!
Anyway. I now know that the best thing for DOMs is movement, protein, rest, and hydration.
Went lighter on today's squats figuring that some light reps would aid recovery. I seem to have my entire team's protein grams in my diet too, which I kind of like at the moment.
Right - going to try and walk down the hill. Wish me luck
Tweet