Child Labour
Apr 26th, 2019 at 10:23AM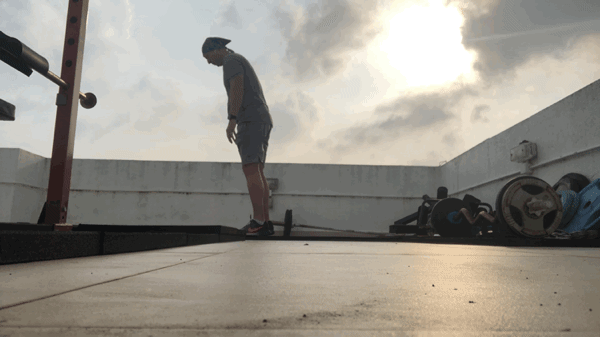 They say many hands make light work, so I put my two young lads to work cleaning the "office" yesterday. My workout space had gotten quite out of shape from the last Iron, and weights were strewn everywhere, the floor was dirty, miscellaneous barbells were just waiting to trip me up.It was a mess. You have to have a nice clean area to exercise, it makes getting these Chisel workouts easier to smash.
The boys had great fun with the pressure washer, and as an added bonus they did not take anyone's eye out!
With some extra mats I fashioned a dedicated DHT space! Gotta be kind to those toes.
Gif (I think I finally cracked this gif shit) of my Hangtime form. I had some really good floaty moments today, so I reckon I can improve beyond what I captured on vid.
Other photos: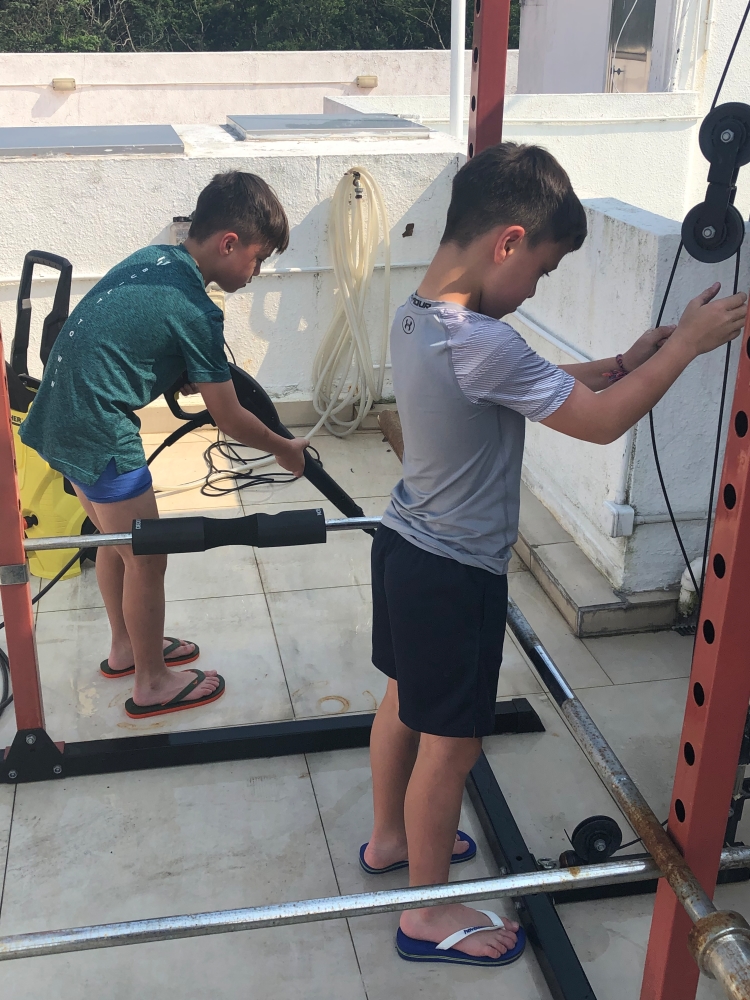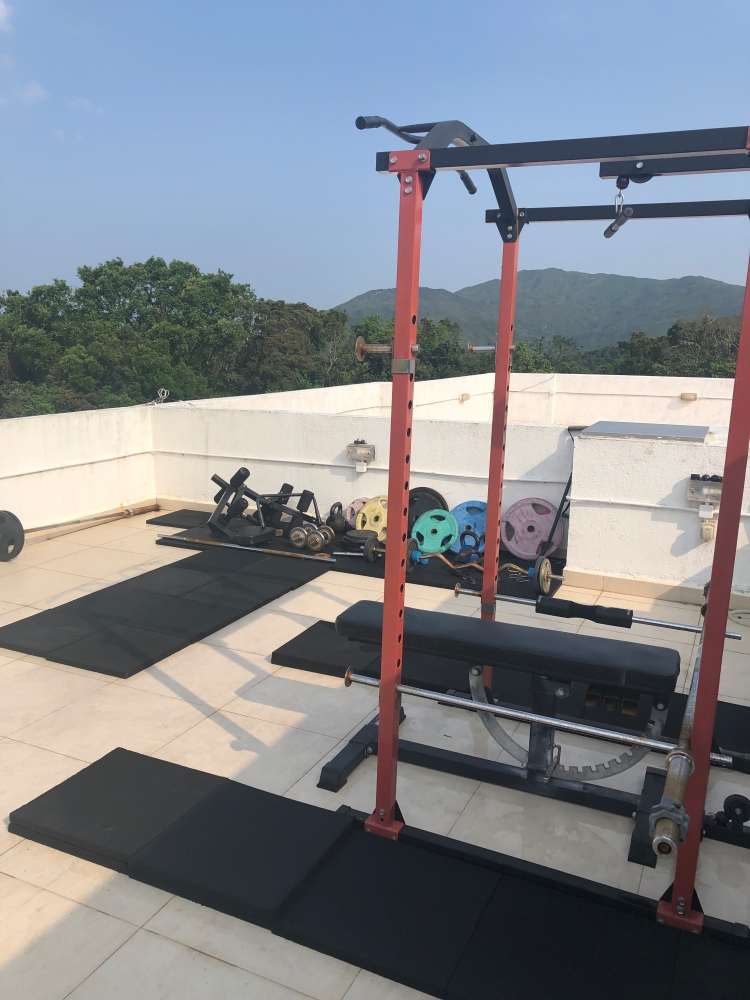 Tweet