Half Way Indulgence
Feb 28th, 2019 at 11:43AM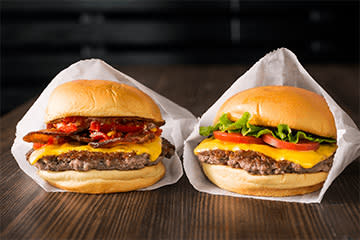 My lads had a football tournament yesterday and I promised them a Shake Shack if they won. They came second, losing on penalties in the final, BUT I still treated them to a Shake Shack because they played hard and were unlucky not to win. My initial intention was to watch them eat their burgers whilst obstaning myself - so I was very glad to see that indulgence lesson pop up!! I did not need to resist, and dove right into a Shack Shack special.
They burger was great, but the fries were too much so left most of them.
Hope you all enjoyed your indulgence too!!
Tweet