Intro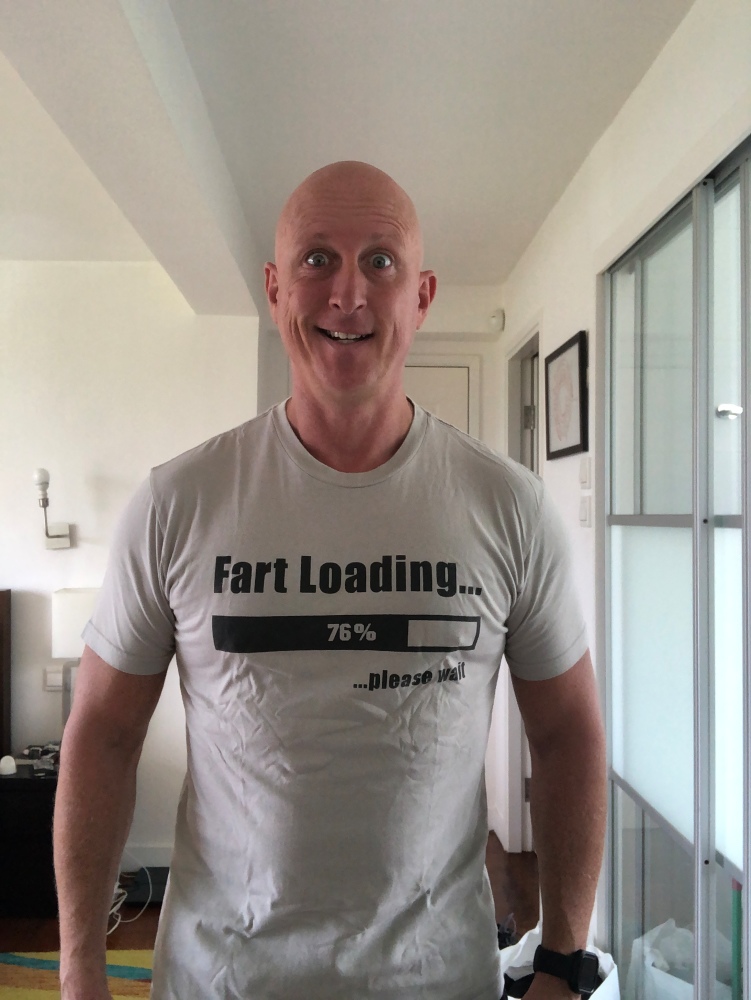 Super heavy workout today - I WORKED IT! Shaking at the end :)
1. Who are you, where are you, what do you do?
Scott, or Burnsie. I live in Hong Kong, with my long suffering wife, and twin boys. I run my own business in the day, I am a Kenzai Trainer at night, and I taxi my kids around at weekends. No rest for the wicked.
2. Why T-Shirt? What are you looking to achieve in 28 days?
I wanted a program that would allow me to mitigate against the Christmas Chubble and let me lift heavy things. In 28 days, I want to drop some body fat, and dig out the T-shirt muscles. Simples.
3. Do you have a favourite T-Shirt, one that has stayed with you for years? If so - PHOTO!!
Not been with me for years, but my son bought this one in the photo for me. Symptom of being on a high protein diet quite often!
Tweet