On a more serious/practical note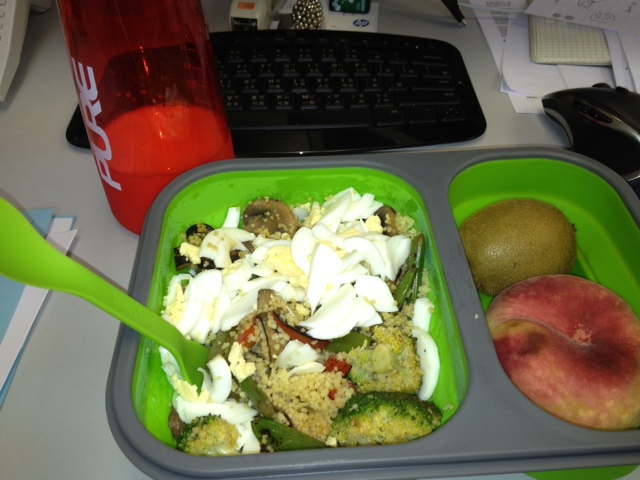 I have found my ideal breakfast. Its been hard to combine my carbs, eggs, and veg in some kind of meal I can wolf down a work, but I think I have found it.

110g Carbs. Cous Cous
150g Veg Stir Fried/Steamed Broccoli, Mushrooms, Red & Green Peppers, and Sugar Snap peas. 
1 Whole boiled egg
1 Boiled Egg white
Low Salt Soy sauce
Garlic. 
Glass of Milk 300ml

Mix together and enjoy.
Tweet