Wet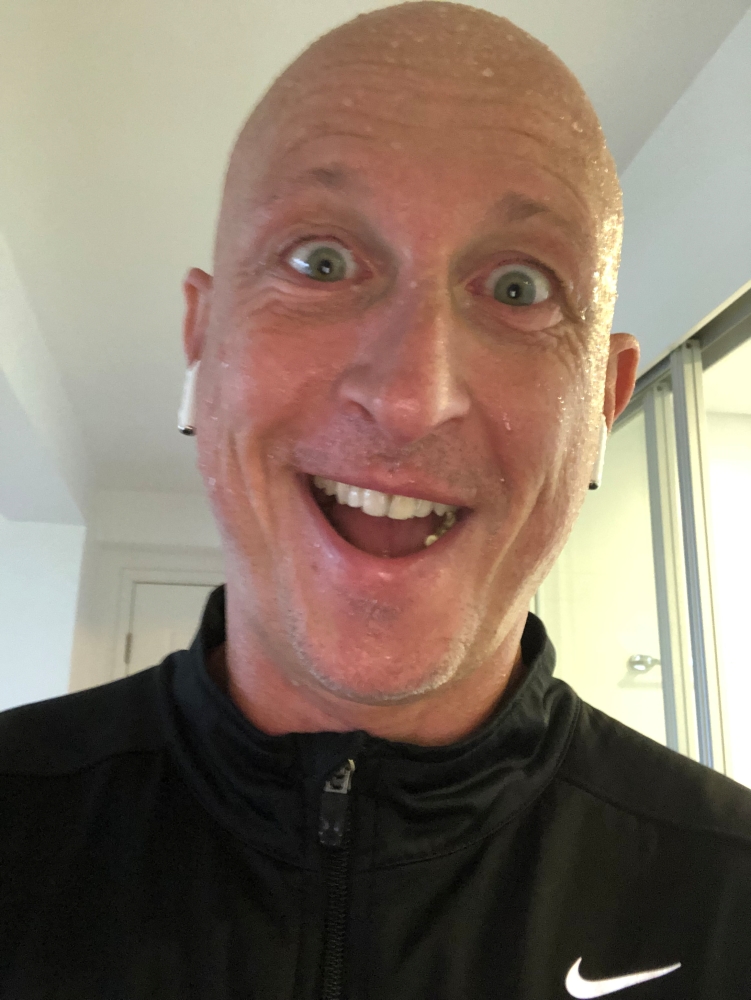 Tried to find a window where the rain had stopped for the workout, and just as I thought it had eased off it started pelting it down. Decided to just get it done and get wet. Major downside of having your workout space on the roof!
Wore some DIY gloves for extra grip in the wet and cut the tip of the finger off so I could still use the app on my phone. They worked well.
Hard doing chest press with rain in your eyes.
#gettingitdoneregardless
Other photos: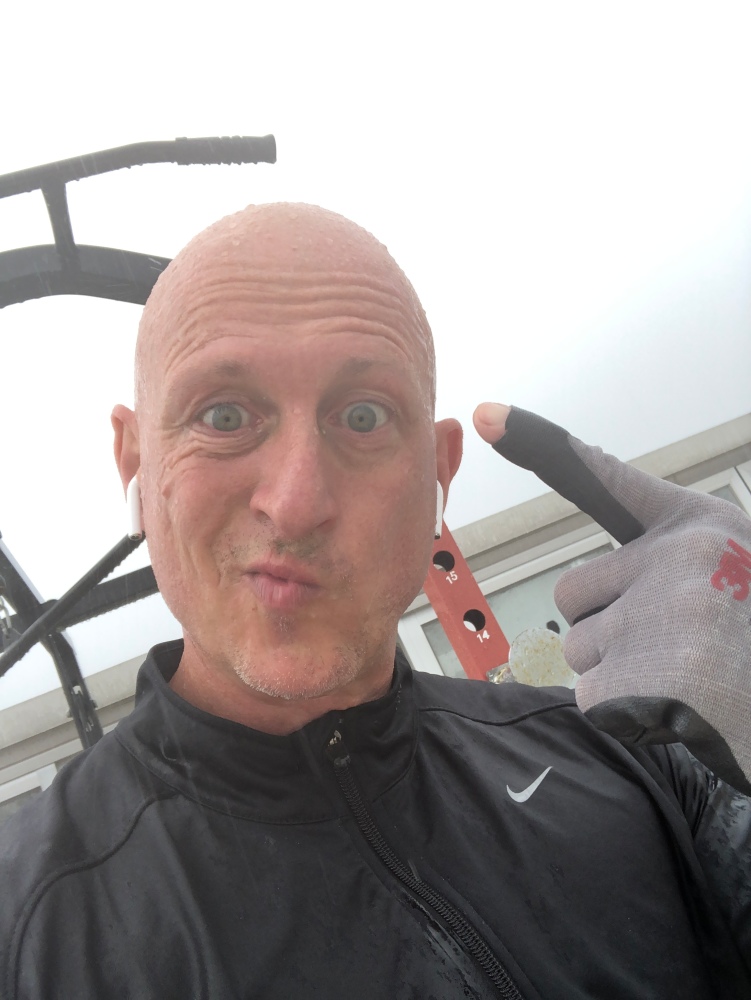 Tweet