ELMO
I have been off the grid. Off the grid of work, life and most definitely Kenzai. I will spare you all the details but I will say that a part of it has been the frustration I have been feeling over this IRON Program. I do not like to do anything half-assed. Start something and I must finish it, somehow, someway. But I'm struggling with what I already knew...going to the gym and using free weights is difficult. Difficult because I have few options. There are few gyms where I live. There is a YMCA, one hotel gym, one free weight lunkhead space and a CrossFit. The time I have to workout is really only the morning --- that is the time I can count on to be "free" --- but the gym is too crowded. The area where I do rubber-band workouts is WIDE OPEN and available cuz most everybody is in the dance studio or in the WAIT room. I travel quite a bit and hotel gyms are not well suited for IRON. I am simply finding it difficult to get a routine going. I want to use free weights and a bah but to date I've been using Dbellz. In these first 15 days I have actually been to the gym and able to use the weight room ONCE! (keep in mind when I say use the wait room I mean to use it efficiently)...Arrrrrggggggghhhhhhhhhh!
Last week this frustration lead to me straying off the Kenzai-track...no exercise, poor food choices and booze. None of it to excess, just too wobbly for my liking.
So it's time to re-group and re-commit...it's that simple. In the words of my good friend Rowdy Ronda Rousey, "everything you are going through and everything you have gone through will be worth the struggles and frustrations."
ELMO - (Enough Let's Move On)...
Other photos: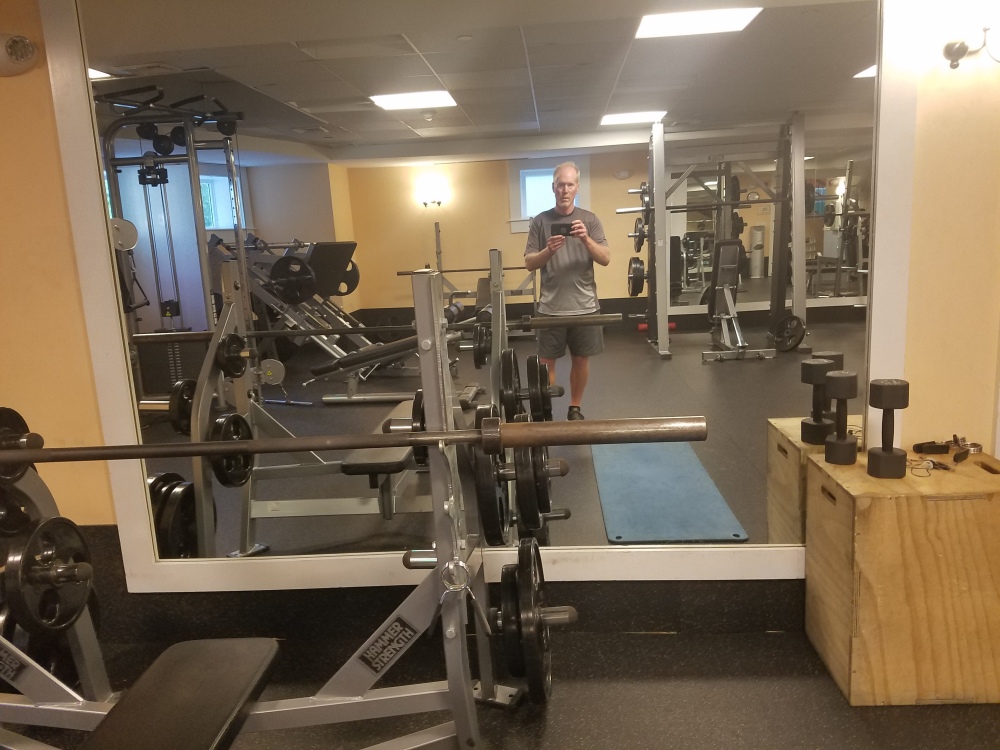 Tweet