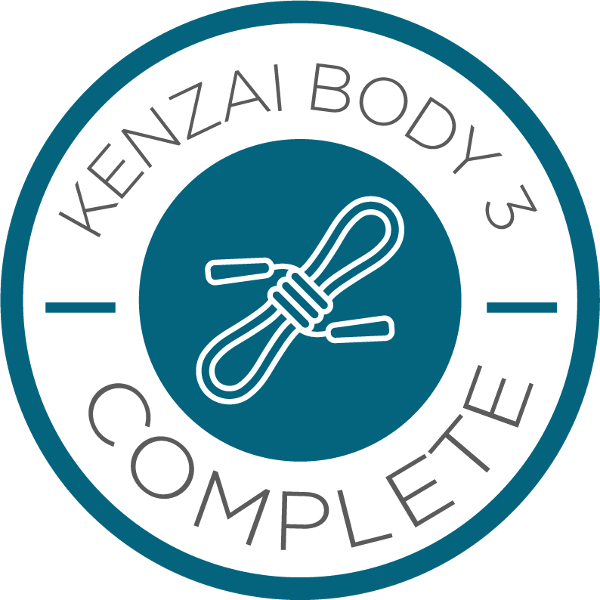 Got SWAG-(ger)
GRADUATION POST
Saturday was a travel day (AZ to FL) and then time spent with Mum Sat night and Sunday (today) so I was unable to "finish" with the rest of the class. Earlier today (Sunday, April 7) I drove from my Mum's place on the West Coast of Florida to the East Coast (West Palm Beach)…I checked in to the hotel and immediately proceeded to change into my workout gear and head downstairs to the gym…I couldn't wait…it was like me as a child bounding downstairs the morning of Christmas. OK, maybe not…but let's just say I was excited to hit the "I Did It" button. So I just did, holy century batman! Ouch!…but now it's time to write…
First order of business as it is every K-Program is to thank my friend Andy C. I have not seen nor have I talked to Andy in years but it was he who introduced me to PCP in October 2010…thank you. And of course thank you to Patrick and the Kenzai-HQ-Krew who make this all possible. Kenzai works for me and I am forever grateful. Thank you to Koach Kim and AT Angela. Kim, you led me down the KB2 journey almost 4 years ago. I remember celebrating my 55th birthday on your Program by doing 5 sets of every exercise to a rep count of 11 each (excluding jumprope which I skipped 2500 skips 5x500) – that was the last time I was in real physical shape. And now you have lead me down the KB3 road, my second effort. Your commitment and passion towards your trainees is refreshing and remarkable and so appreciated by so many…and a supermum to boot! And finally of course the Kommunity, the secret sauce, the energy of teamwork and the spirit of all working towards a common goal is the fuel that keeps us on task, focused and wanting to be more healthy. This was an extraordinary group, one of the best I have experienced if not THE best frankly. Very engaged, disciplined and inspiring. Shoutouts to Janet for her wisdom and perspective, John too – the K-Power Kouple. Lissi, Kate and Silvia for the openness, honestly and integrity and also to RK for his leadership, inspiration and example of how to kick KB3-ass...and Fish also for looking in on me and also leading from the front with his K-prowess. Everyone was terrific and I appreciate those who kept an eye on me and kept me honest.
Let's look at the numbers – These numbers below only reflect the measurements from the InBody Scan taken on Jan. 17 and then again on April 5…both in AZ, both at Taylor's gym, both on the same machine.
Weight: 184.3 lbs to 168.1 lbs
Total Body Water: 101.9 lbs to 97.7 lbs
Dry Lean Mass: 36.8 lbs to 35.3 lbs
Body Fat Mass: 45.6 lbs to 35.2 lbs
Body Mass Index: 28 down to 25.6 (optimum = 18.5 to 25)
Percent Body Fat: 24.7 down to 21 (optimum = 15 to 20)
Lean Body Mass: 138.7 lbs to 132.9 lbs
Basal Metabolic Rate: 1729 calories to 1671
Pants size (waist): 35-inch jeans were ahhhhhh, a bit tight back in January. Now I am fitting easily into my 32's and also the 31s (but they are a wee bit too tight for and disco dips). I have bought a few new tailor fit shirts (no, not pink) and need to visit the tailor to tidy up a few of my sports jackets…or better yet, buy a few new ones.
I have not done a 90-Day Program in quite some time, since my last KB3 experience… and this has been just what the Doctor ordered. It was a wonderful reminder of what can be. To be honest for all of the shorter Programs I have run them foot loose and fancy-free, wanting to better "simulate" real life…my results were mixed and as you know from the start of this KB3 I had allowed myself to get old and sloppy…again! I came into KB3 with the mindset that this was my Kuster's Last Stand…I was going to get "back" to where I should be and then GD-it, stay there!!! I'm close. Overall I am very pleased with the results however I do still most definitely have some mass to move and shed still…another 5-6 lbs minimum and I want to get all the numbers in the "zone". I'll be doing the Ranger Challenge next which I expect will tighten up this ole bag-o-bones another notch or two, then I have my eye on Sizzle Chiz. Both the Chiz and Ranger'in came off the calendar last year due to injury so I'm amped up to giv'em both a go.
The final photo shown here is purposely taken in the same place as my starting photo…at Taylor's house – I'm pleased with the before/after (side-by-side pic below)...and so is my health and wellness driven daughter Taylor. We all do this of course for ourselves but honestly I also do it cuz I want to play with my grand-littles forever! I think every other weekly photo was in my hotel room bathroom mirror.
Oy vey, the travel schedule during this round of Kenzai was particularly busy…I knew it would be. I was on a plane 11 of 13 weeks with 2-3 cities per week usually – I got a little haggard these past couple of finishing weeks. I missed a dozen of the workouts, most due to travel and I intentionally chose this time NOT to make them up…just move on with the Program…I learned that I prefer that approach. I read all the lessons --- I always do. The education we get is priceless. Diet was a B...maybe a B+ (added + for effort). Being on the road as I was I didn't gram very well and timing was often difficult. Dinner was the biggest miss but like I said I made good food choices at least. …and other than my Day 1 head first plunge into a glass of wine or three I have been booze free since January 1 and will continue to be so until April 11, day 101.
Despite all of this goodness I am especially pleased to have had the feeling that maybe, just maybe this time, I might be on a path and a true mindset to sustain, maintain and even improve on this new baseline of mind, body and spirit I have managed to deliver in this KB3 experience. I am feeling like I have crossed the chasm. Hmmmmm, only took 8+ years!! Over my Kenzai lifetime being on Program is the easy part…it's being off that is the most difficult…at least for me. Whatever Patrick and Co dish out I will do and do it with passion and enthusiasm but when left on my own --- I fail to keep the rigor and discipline needed and slowly watch my investment in health and wellness sink into the red. Something about this time feels a little different…
By the way, FINALLY managed to get some SWAG (see photo), albeit from a different gym, The Foundry (Taylor and Keegan Harris-Holmes; Proprietors) Foundry - 1 … Kenzai - 0
Thank you to all! OK Ranger Sir…BRING. IT. ON.
Other photos: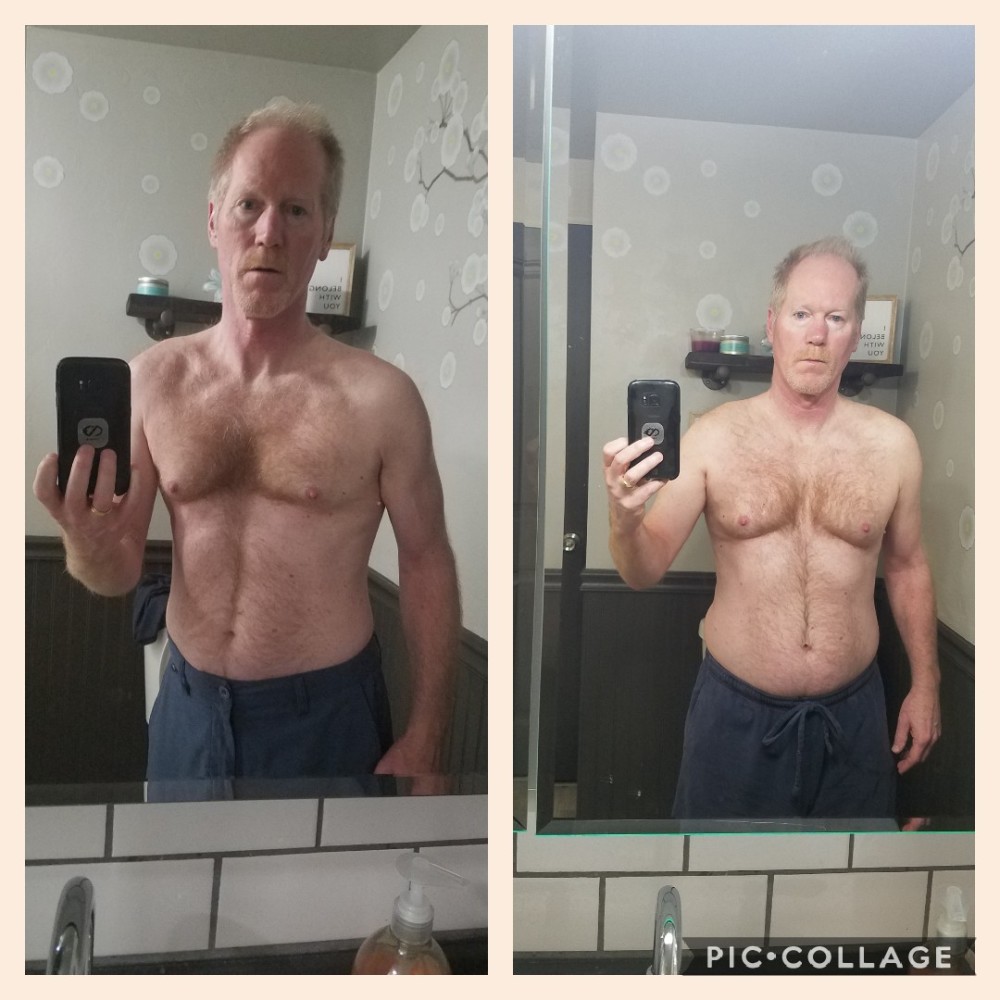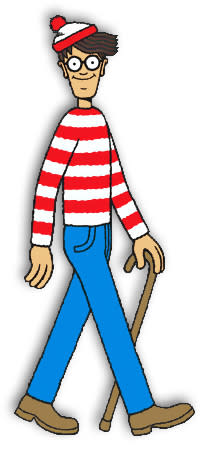 Tweet