Happy Birthday to Me...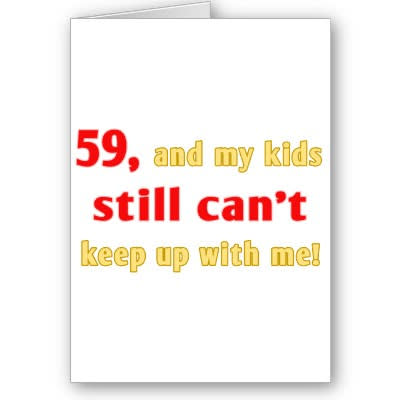 Yesterday I celebrated the 30th Anniversary of my 29th Birthday. In my day-to-day walk through this world I do not spend too much time looking back. I have few regrets. Sure, there are the few things that I might change but as an entire body of work I am very fortunate and have little to complain about -- no one listens anyway, not really. But on my Birthday I do catch myself looking back -- it seems that on my birthday I do spend an unfair amount of time reflecting on the previous year…the good, the bad and yes, even the ugly. And then I again look ahead with unbridled passion and enthusiasm about the next year ahead…making plans, making promises, setting goals.
I am a very (repeat 10 times…) lucky young man. I have 4 pretty grounded and responsible children. All are married seemingly in a happy relationship. Them and their spouse are employed happily doing what they have chosen to do and making a contribution to the life experience of their together existence and to the well being of those around them. They all have a home albeit sometimes too far away. They are all smiling. And I have 4 beautiful Grandchildren with whom I can play, teach, guide, hug and love. At the ages of 4-3-3 and 2 it's like having 4 puppies. I have some of the best friends one could ask for…I golf with them, ride bikes, travel and share life --- some I have known only 10 years…a few I have known my entire life. And I have the lovely Eileen.
But perhaps most important is that I have my health --- and without my health frankly none of the above can happen. And I have my health, for the most part, because of Kenzai. Eight years ago my health was going in the wrong direction. I had been an All-American High School Athlete. I played D2 college soccer, played hockey, basketball, baseball when I was younger and softball later on. I also drank too much, made dreadful food choices and thought very little – if at all -- about nutrition.
When I turned 50 I looked hard into the mirror and was horrified with what was in front on me and who was looking back at me. It was then, September 25th 2010 that I made the commitment to make a change. In October of that year I was introduced to PCP by a co-worker Andy C and in January of 2011 I began my Kenzai journey.
PCP saved my life…I will always believe that. In 2013, 14 and 15 I slacked off and returned to some old, bad habits but the ideas of Kenzai never left me…what I had read and learned just stayed with me. Finally, I hit another point of no return and since then I have had Kenzai front and center. Yes I am not as consistent as I could be, or, should be…but Kenzai is the foundation of my fitness and nutrition. And every year it becomes more and more of my everyday existence. I'm a lifer and I cannot wait to see what this next year brings (I have some ideas!!).
Thank you to Andy C. Thank you to Patrick and Chen and to all the Trainers. Thank you to my daughter Taylor! Thank you to all my family. Thank you Kenzai Kommunity! ...let the journey continue...I can't wait to see what's in store!
Other photos: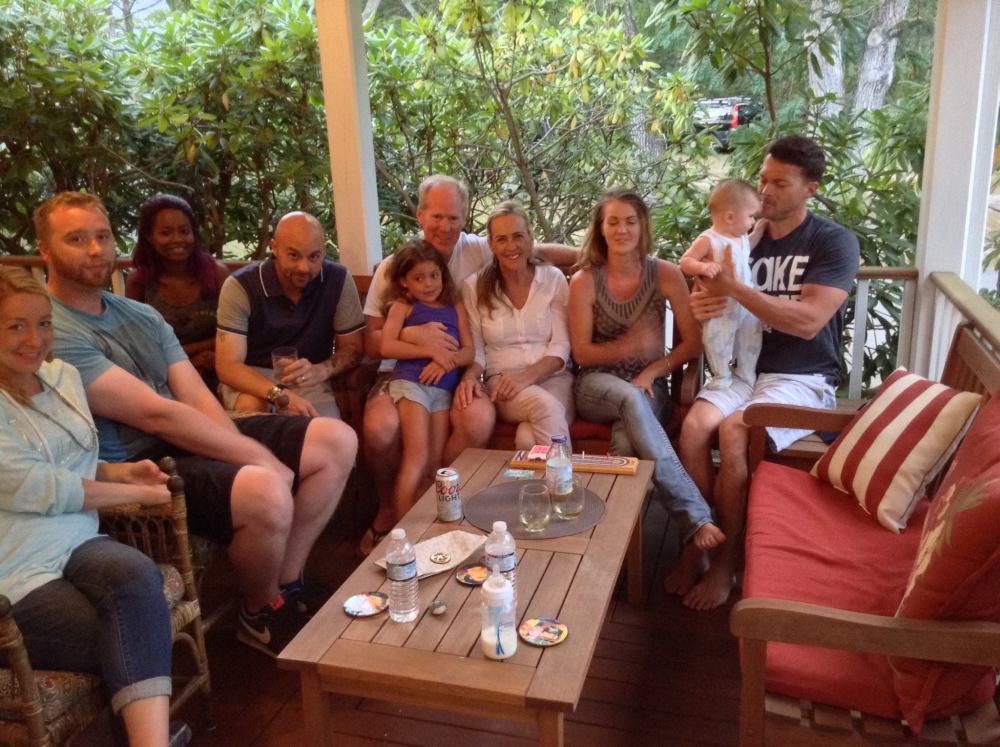 Tweet