This Really Sucks...
Oct 23rd, 2019 at 10:56AM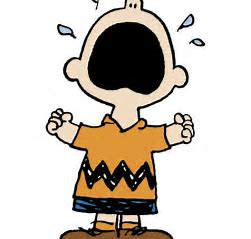 Yes, I am frustrated...very frustrated. I am not getting what I want out of IRON! It's not the Program. It's not the Coach!! It's not the Lessons...I love those! It's certainly NOT the Kommunity. It's the GD gym problems, the timing, the crowd...I can't figure it out!
I went tonight, mid evening to avoid the after work crowd...the place was jammed! I am really struggling with the timing and it just is not working! I'm wondering if you gotta just have your own home setup for this to work and for me that is no way an option. Pair this issue with the fact that traveling means hotel gyms and they do not have the equipment either...and I am traveling for the next 5 weeks! So why even bother?
I know we have full body options but I can't just default to that...if I do then what's the point of IRON? I'm just being a grumpy ole man cuz I want to stick to the Program but it has been oh so difficult. ...and not being able to do the exercises as prescribed leaves me frustrated which then leads to more bad behavior (think diet)...ugh!
Tonight I ran for 20 minutes on the dreadmill (even my regular jump rope space was being used) --- (where did all the people come from!) and then I reached back into my KBells memory bank and banged out a pretty strong Bellz routine.
I'm waking up early tomorrow morning and will go at it again.
I have thought about throwing in the towel but I won't. I will keep grinding it out and make the best of it.
Tweet