What day is it?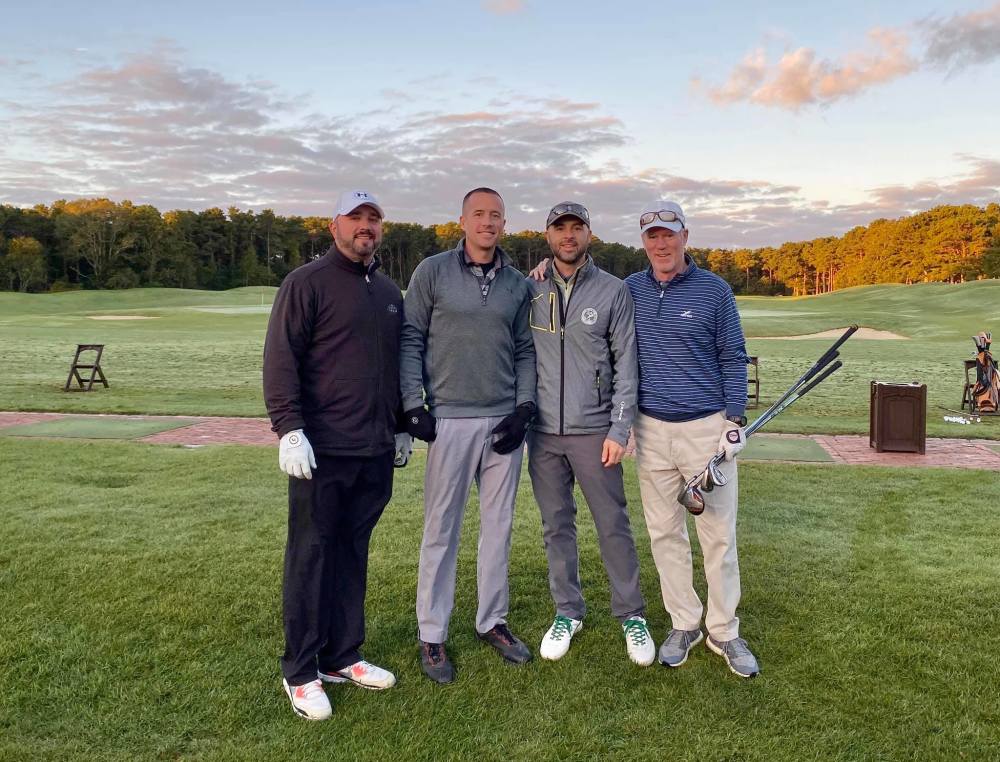 ...it's LEG DAY!
Having been a soccer player and a hockey player and in the last 15 years returned to regular biking my legs have always been pretty strong...but whoa...these leg days are serious business! I am enjoying adding a bit more foundation to the foundation.
It's also the beginning of Week 5...where does the time go? I have been doing most of the workouts either at home (at night) or in a hotel gym (morning and night) and mostly using barbell substitutes --- either Dbellz or Kbellz. For cardio warm-up I either run in place, dreadmill, elliptical or flights of stairs so I've been having to make (too) many modifications. ...and excluding one or too deviations on the alcohol front I have been good on the diet. But, I'm disappointed that I have not been able to get into a routine so I am going to double down during these next 4 weeks...and then another four.
Speaking of diet...my diet seems to BARELY change...and not just week-to-week but program-to-program. Is that a good thing? Does it mean I'm showing little progress? Not sure and curious. For example, my diet this week is exactly the same in all facets of the diet except I'm down 20g of protein for dinner...seems odd to me?
Enjoyed a fun-filled gold weekend with my son Joey and his friends. It's an annual weekend event for Joe, 6 years now, and we play 2 rounds of golf and play cards (cribbage) --- combine the results and crown a winner. This weekend's effort came down to a tie-breaker...and I lost! But I really won cuz I spent another weekend spending quality time with one of our kids...lot's of fun, tom-foolery and friendship!
8 weeks to go! This is getting serious now.
Pic #1 - The Foursome
Pic #2 - The Weekend Host, Joey
Pic #3 - The Losers
Pic #4 - The Swing and the Sky
Other photos: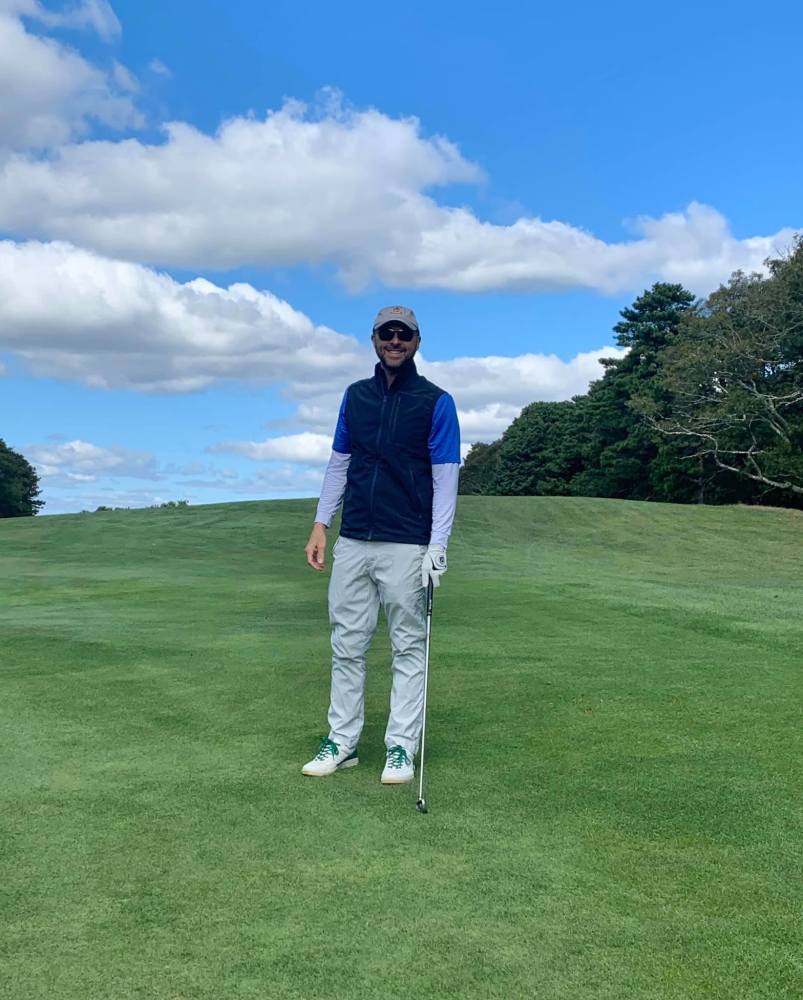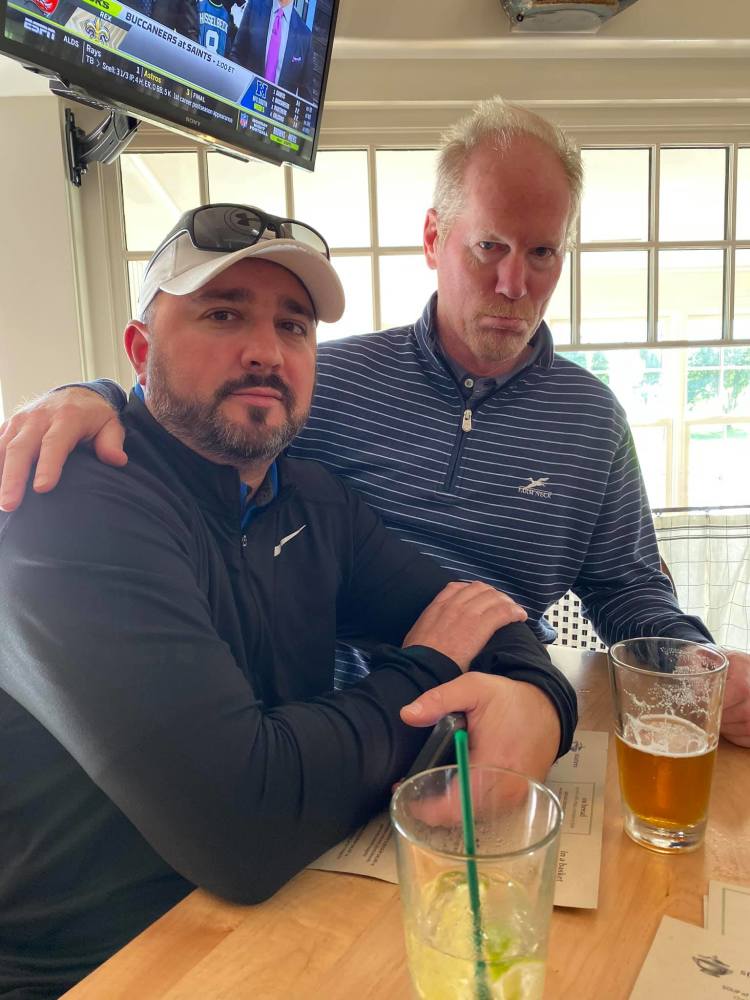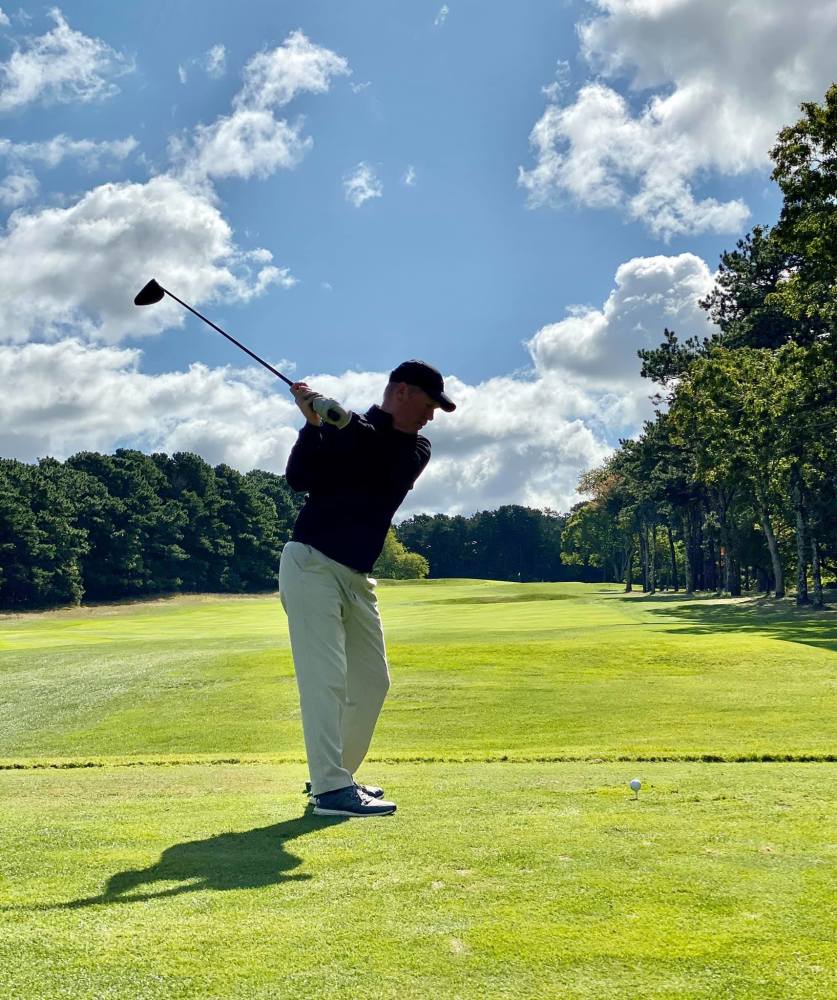 Tweet