Workout Fail
Nov 19th, 2019 at 10:50AM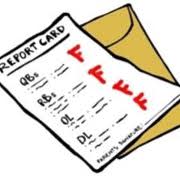 Another City. Another Hotel Gym. Frankly it is getting old. This has been a long time away...even for me. There is a part of me now and then that is getting a bit tired of this schedule.
Flew into Denver yesterday and attended a customer reception. After being very Kompliant at the reception … not so much at the customer after-party. It wasn't a late night but it was an early morning...I did not get up to work out thinking I would do it tonight. Well, I just got back from the gym and here is how it went.
All 4 dreadmills were occupied...so, elliptical it is. Did 20 min. No bar of course (hotel gym) so no overhead walking lunge. So, with 20lb Dbellz in each hand started to do lunges but started to aggravate an old achilles injury...no lunges...so I did deep squats. Then the next exercise was … you guessed it, squats...hmmmm --- just did those. Next up, oh, more lunges...nope. East/West jump...was just too frustrated at this point because these hotel gyms are starting to get the best of me. I left.
Done.
PS - after walking around the City my achilles discomfort has traveled up into my calf. Thinking what it might be that I did to irritate my foot/achilles/calf I can only think maybe it was the hours and hours of trampolining with my Grand-littles last week and weekend. If so, well worth the smiles and fun!
Tweet