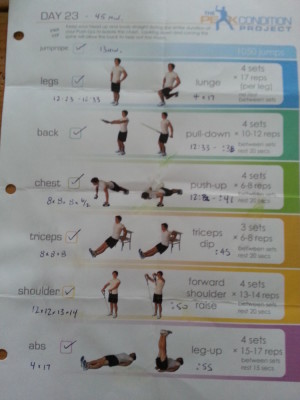 Wow...feeling much better. What a difference a few days and some rest make. Just finished my old school PCP #23 plus 25 minutes on the bike trainer. No jumping rope at the moment whereas I am resting a sore ankle. Simply amazing how a good workout makes you feel...and think.
whenever you feel that you cannot do another rep, another set, another routine...just remember that this journey is building the foundation for the rest on your life. So let's do the math...
- I am 54 years young.
- I will live to be 100
- that is approximately 16,500 days remaining
- My current Program goal has 67 more days to go
- that equals .4% of my total time
I think I can afford, we all can afford....4% dedicated to the rest of our life!
Kenzai is the Gift of Life.
---