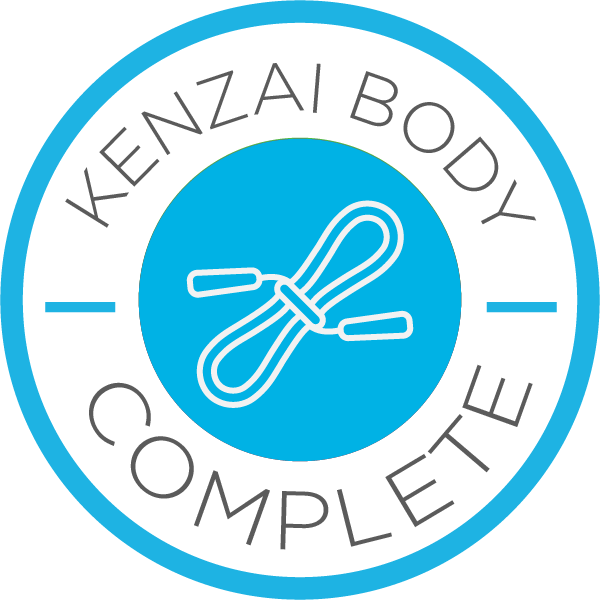 And when Day 90 fell upon us, I did not welcome it the way I should have. I was supposed to be super excited about crossing the finishing line. But i was overcome by this sinking feeling that im losing my Kenzai family( my super enthusiastic team mates, my trainers who handheld us all through- especially when the going went tough).
I had never shared this earlier with anyone but my friend S (who introduced me to the Kenzai concept and made sure i signed up for it), but I had no support from home in those 90 days. They didn't want me to sign up and said such things simply don't work. I don't blame them because there were so many diets and concepts of exercise floating around online and offline ,and one didn't know which ones to believe. The support i got from my lovely teammates and my trainers is what kept me going. My friend S made sure I stuck to the regime and was stricter than Nate and Adelyn. He would say- Either you do it or you don't. There 's no "in between"and "try".
I never knew I had so much self control, so much energy in me to keep going, so much potential ,until Kenzai showed me the way to do things. So many misconceptions done away with. Kenzai has changed the way i think. Now before reaching out for that slice of extra cheese pizza I think twice. "Is it worth it? I would need to work so hard to get those calories off me." I was never a veggie or fruit eater. Everything's changed now. Its more of a Lifestyle change and I intend sticking to it to the best of my ability.
Being an introvert, it takes me all I've got to open up this way and communicate about the above and you would've noticed by now that i kept my blogs very brief.
I admit the journey has not been easy for me. Too much travel, falling sick very often and a lot of missed workouts. I know I could've done a lot more better than this.
I intend joining back one of the Kenzai programs, even though i know i would be facing resistance from everybody at home. But trust me, I know it would be worth it.
I want to thank Patrick, Nate, Adelyn and my lovely team mates. I am so lucky to have been in this group. Also a shout out to my mentor and emotional anchor S. Without you all, I wouldn't have got to see this new Me.
Big hugs to each one of you. See you around on the next Kenzai program soon.
Loads of love all the way from India,
Shifali.
---