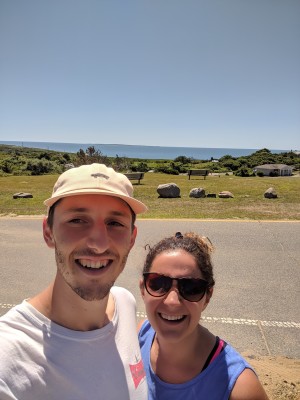 Until I get to marry Emily! We have been doing our best to stick with the training, but have definitely been busy between wedding prep and ultimate. It's been really nice to have runs and workouts to help us through the pre wedding stress.
I tweaked my hamstring a little bit last week, which had my Vastus Medialis twitching for a couple days. I took off two days of training so I could go into the tournament I played in this weekend confidently, and I am happy to report that my leg is no longer twitching!
We finished our regular season this weekend, and played some really challenging teams. My endurance is exactly where I hoped it would be, and I was really able to be a workhorse for my team. I still want more explosive power, but I'll have to wait until the off season for that.
Running is feeling good, an I am really looking forward to a 10k run with my lovely fiance the day before we wed 😊
hope everyone is running strong!
also, here is a picture along a running route from Martha's Vineyard!
---