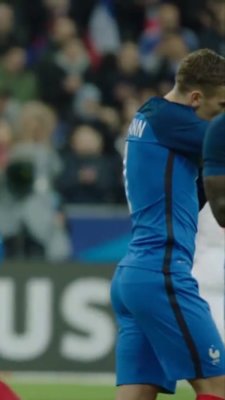 Hey friends, I am here!
I've enjoyed the first week of workouts and I am ready to get my ass in shape!
After finishing Run, and getting married 🥰, I've been lacking a legitimate fitness routine, so I am grateful to be joining this group as we sculpt our collective booties.
I am a teacher in Portland Maine, and in my free time I play ultimate frisbee, soccer, and go disc golfing. I am excited about focusing on the posterior chain, because I hope it will both help with my posture, and help me rely less on my hamstrings when running. Ultimate involves a lot of sprinting, and I often feels as though my hamstrings carry more of the burden than my quads and glutes!
I wasn't able to get a good booty pic to share yet, but I'll share an inspiration pic, which is probably more enjoyable. I've always noticed that the best soccer players have nice booties, so here is Antoine Griezmann's 🍑
I hope you all have a good start to your week!
---