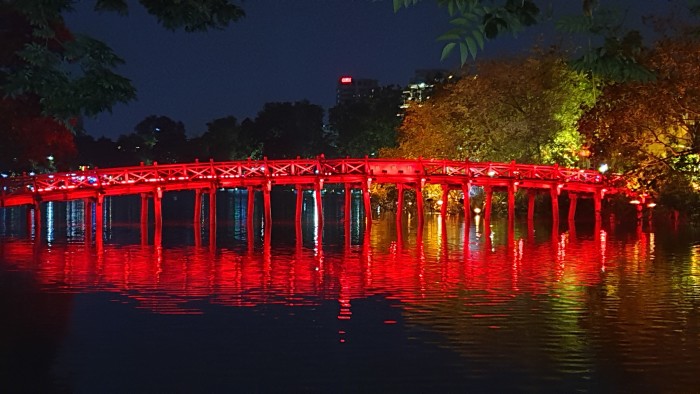 Richard F and I are on holiday in Hanoi, Vietnam for another 5 days.
I brought with me the resistance bands and the push up hand grips for the workouts.
Did yesterday's workout, just about. Could not do the exercises which involve 2 chairs as we only have sofa chairs. Also, doing the metronome on a double bed isn't quite the same.
I am being careful with what I eat but following the diet this week will be difficult.
---