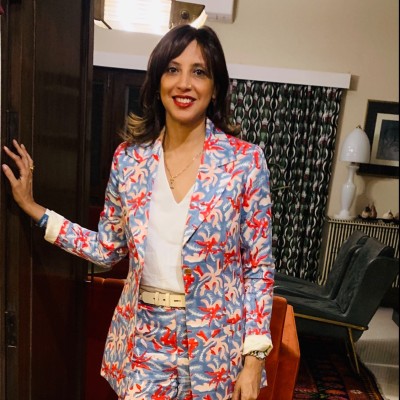 I am so grateful for the past 3 months and Kenzai has frankly been a lifestyle changing experience for me. I had never been able to stick to any program let alone going to a gym and I felt this was the most adapted program I could invest in.
On the workout front, I had never ever worked out like this in my life. I would say I managed 70% and I am very proud of that. On the diet front, I would fare myself a 90% and I managed despite my travels to follow through most of it. What that means, is that this was simple yet effective enough for me to follow and then see results. Physically, I lost 5KGS which was my (secret ;) objective and I feel so much better- I lost weight, am more toned, and I am told I have a new glow:) I have also gained clarity of mind, sounder sleep and just feel I manage stress better.
I can't thank you guys enough, my wonderful group for being incredibly motivating and supportive through this whole time, I had my moments of struggle and guilt and not feeling judged truly helped. Kim and Talya, thank you ever so much for accompanying every step of this journey, generously imparting knowledge and compassion. Determined to keep working on my definition (abs are yet to happen;) and maintaining a balanced lifestyle! You guys are amazing and I wish each of you the best!
---