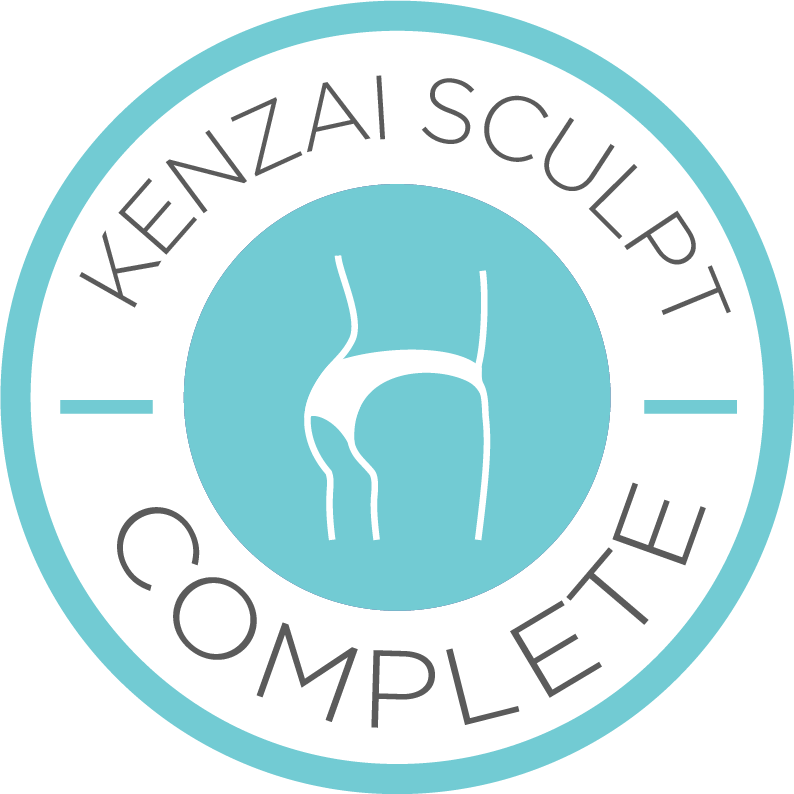 Sculpt did two things for me:
1. Gave more definition, muscle and strength to my booty, posterior chain and overall legs...and it feels great tapping into muscles that I haven't completely focused on. From now on I am incorporating more leg focused exercises into my routines. I especially liked the Barre exercises as the small focused movements made huge results. It is the adage a little adds up to a lot over time. The burn and after burn felt by those was a bit addictive. I realized how much they worked when my daughter did the routine with me and had sore legs for 4 days! Made this ol' lady feel pretty strong!
2. It made me realize that although we don't want life to get into the way of our routines that it can and not to be too hard on yourself mentally when it does. Travel, Bali Belly, and then mentally off game made the eating a bit slack. Not bad, but not as tight as I would have liked. Kenzai though over the last 1 1/2 years has created such an imbedded routine I now naturally follow that a bit off is made up over the long run of my normal everyday routine. As I continue with what I have built in the programs I see my body continue to change, even when not on a program. It is slow and steady change. The kind where all of a sudden you notice a muscle or a strength that you used to not have. As I have said many times it is this routine that spreads to all aspects of my life. Meditation, journaling, reading, a morning routine are all now the norm thanks to the fire sparked from Kenzai!
Thanks Jess for motivating us on and joining in at the same time! Thanks to all who commented and did the program. Look forward to seeing you in the Kenzai world soon!
---