Back to the Osa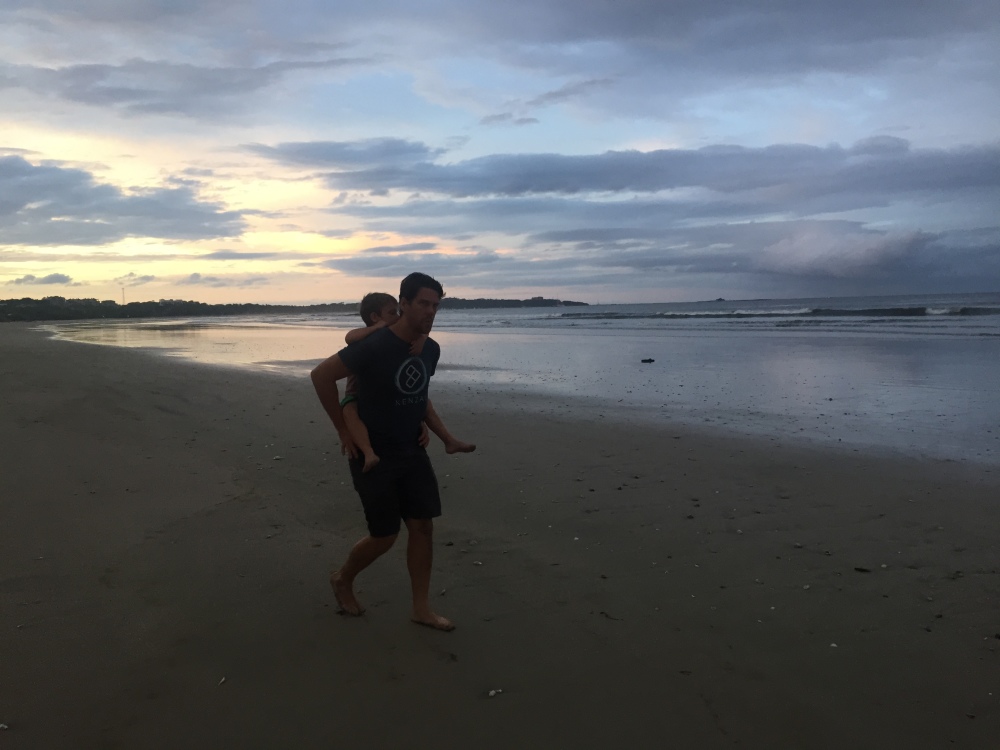 Thursday: Got up at 3:30 am took a call (4-4:30) from Sabishi: https://kenzai.me/sabishi/blog Pop in and welcome her to the Kenzai family as she just wrapped up KB1 and wants to take things further with Membership! Jumped in a cab to the airport flew to Atlanta then San Jose then jumped in another car to trek us back out to Uvita. We spent 10 months here in 2017 and coming back feels like coming home in a lot of ways. I love a lifestyle where you can work and then just take a quick break at the ocean and double back to the office. I'll get some action shots soon!
Also, gym muscles aren't exactly the same as ocean strength, but I'm way better off than had I not been doing Iron! One thing I've been changing while doing Iron for the past few weeks. I'll warm up with 5-10 minutes of jumprope. Then do a set of the listed exercise followed by a quick 50-100 jumps, trying to use Kronos like a speed rope. It's kind of like taking Iron and making into an Iron Chisel hybrid. Muscle mass results might not come out as good, but I like it for the pace, cardio and intensity it brings. It helps me when I head out to surf as well. You've got some hold downs you want to be ready for, and you want to be able to sprint paddle once and awhile.
More from Lake Wobegone soon.
Tweet