One sugar bump but still loving Iron!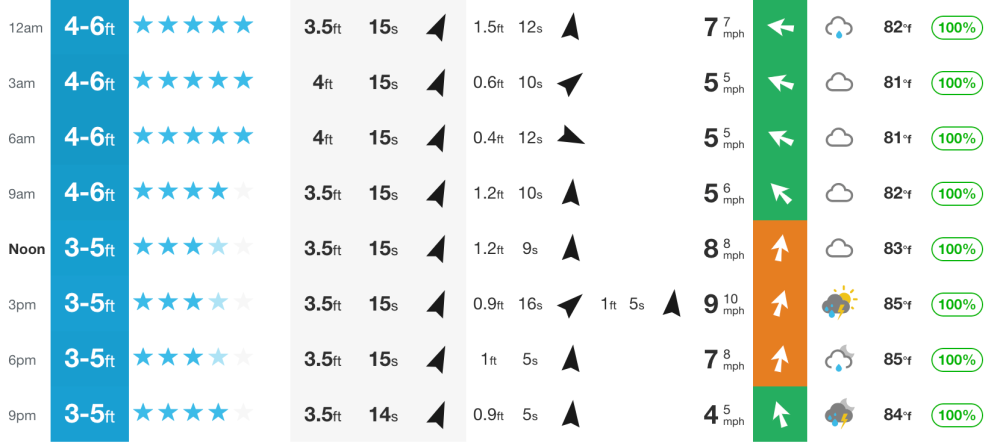 I did enjoy some birthday cake and ice cream on my son's 12th birthday this past weekend. And, I did feel like that one indulgence put 10 kilos on my body, but luckily that's not possible and overall I'm loving Iron. The workouts are getting intense. And, that intensity is multiplied as I go the gym with buddy and fellow Head Trainer Ward Willis. The camaraderie adds to trying to get as much out of each workout as possible, and I tend to leave the gym feeling like I could fly.
My family and I are off to Costa Rica tomorrow. Aside from a couple travel days I'll still be connected via the world wide internet. And, I've got an outdoor gym in mind for rocking some Iron workouts. So, nothing changes except the location. And, looking forward to getting in some ocean time the surf looks like it's thumping!
If you're looking at the surf forecast photo and wondering what the column to the right is measuring , it's chances of having a good time = 100%
Tweet