The Kenzai Compound!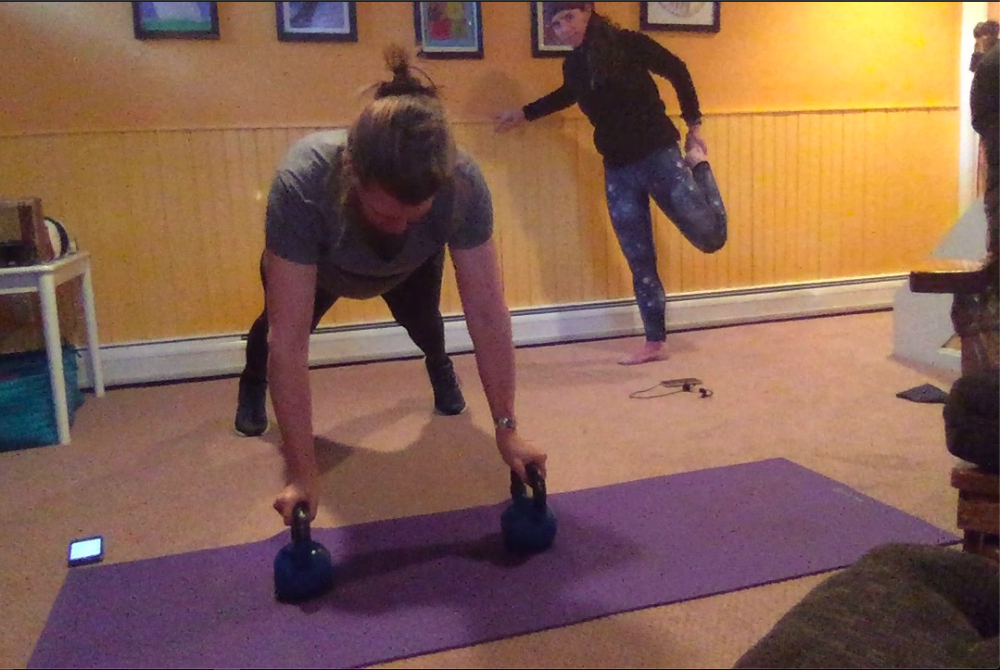 My family and I have been taken in by the Blackwell-Moores who are kind friends and stalwart Kenzai Trainees:
https://kenzai.me/liz/blog
https://kenzai.me/wendy/blog
My home currently looks like the scene from E.T. when Elliot was in quarantine.
Recap: A very small construction job that was meant to create a little lofted space in my son's, shared walk in closet that we call their bedroom, revealed mold n the ceiling and walls! So the sheet rock has been torn off the entire upstairs walls and ceiling . New venting, insulation and sheet rock should be done by the end of this week, but we're going on week two of hospitality at chalet B-M.
Anyway, our house looks like the ET scene with plastic sealing off any chance for the new super villain MOLD to escape and infect the rest of the world. And, Liz, Wendy and their kids have been gracious hosts. This morning we had a little chuckle as we were all rounding out our Kenzai exercises. Photo for proof.
Many lessons learned from staying with the Blackwell-Moores about living with a lot of acceptance. BUT the best moment to date was this. I saw Liz cooking up her egg white dinner and when it was done cooking she grabbed the egg white right off the hot skillet, while it was still on the burner, with her bare hand and then proceeded to eat it. That image right there is what I want my Iron program to look like! Game on!
Tweet