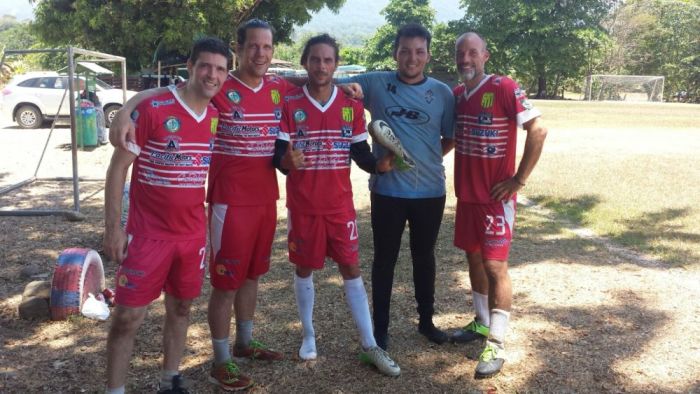 Heard there was a pick up soccer game going on this past Sunday so I thought I'd give it a shot. Turned out to be two proper teams playing, like one team had traveled hours for the game. Luckily? the team with the long drive was down a few players and welcomed the pick up players, even had extra uniforms with them. I forgot what it's like to be playing a sport with other grown ass men taking it really seriously!
Take aways:
-Had a blast. I need to pick up some cleats and shin guards, I'd like to keep playing.
-Sprinting is hard. Really glad today was a strength day not sure how a run would have gone down this morning
-Looking to start workouts earlier. 6AM start time...I'll keep you posted.
*photo of the whole team didn't come out for some reason. This one is just the visiting players.

---