Victoria Z.'s Kenzai Chisel program, Chisel | Apr 22 2019, starts in 2 days.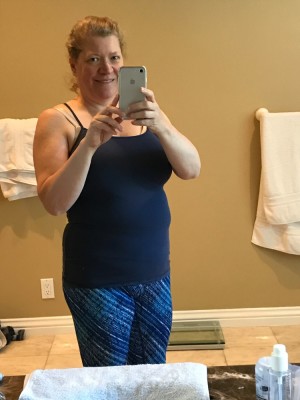 For the last week I have been very sick and am just now getting to my final blog post. I have had mixed emotions throughout this process as I gained 5 pounds almost immediately on changing my diet. That was a tough way to start! But now on 90+8 days I see I have made progress. My belly definitely has gotten smaller, my arms are more toned and my posture is so much better. Even though I have only lost 4 pounds over my starting weight.
I think the biggest change is from the diet. Eating smaller meals throughout the day is something I have never had success with before, but this seems to be working. Even being sick the last week I can tell my body is continuing to lose weight. I wore some pants yesterday I been able to fit into for a year.
It's been hard for me to let go of the scale and the measuring tape ... and trust the process.
---