The Week In Review, A Bloody, Muddy Mess
Aug 19th, 2019 at 10:40PM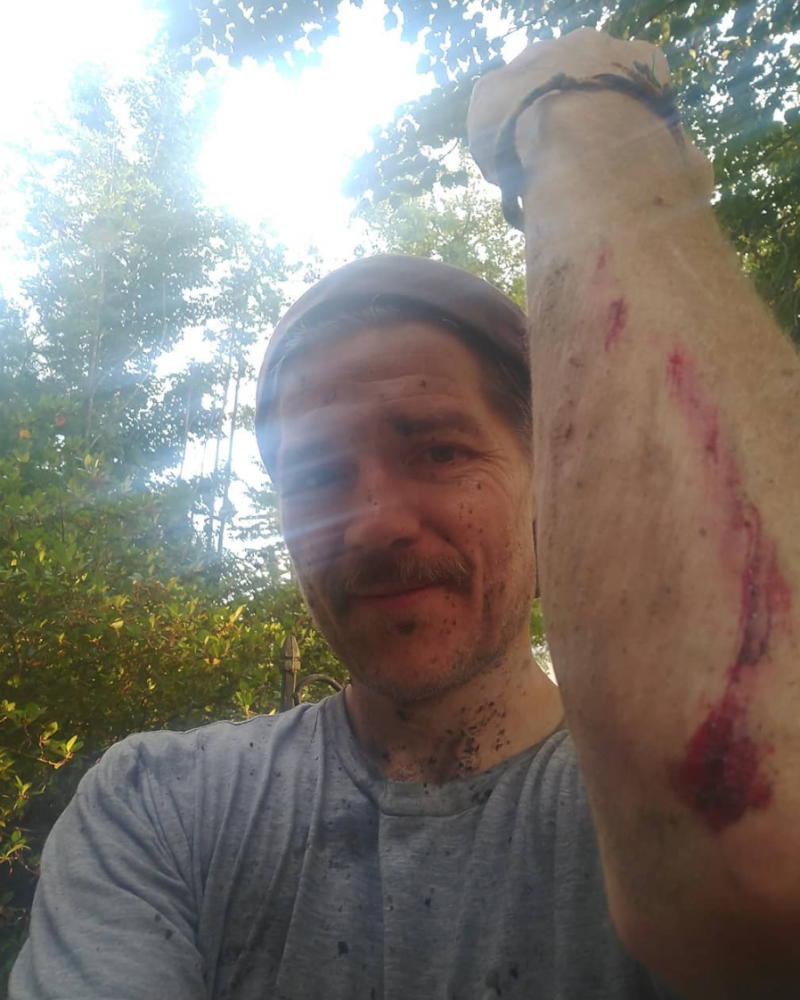 It is Monday. That means I'm back again with the weekly accountability check-in. Here goes.
Monday - Brisk walk, yoga, 8 minute abs
Tuesday - Brisk walk, yoga, 8 minute abs
Wednesday - Mountain bike ride
Thursday - 6 mile run
Friday - Sea cycle excursion, 4 mile hike, Bloody Mountain Bike ride
Saturday - Mountain bike ride
Sunday - 10.5 mile run
I was all over the place this week. And I feel it. Last week I hit the strength notes. This week, I didn't. Just need to be a bit more consistent to bring all the variables - mobility, strength, runs, diet, flexibility - together for the final push. Marathon date looms. Sept. 27th will be here in a blink. Alas, I know being more ready probably means mountain biking less. BUT WHAT KIND OF FUN IS THAT!?!
Song of the Day: Binz by Solange https://www.youtube.com/watch?time_continue=42&v=83LeK-t-kTw
Tweet