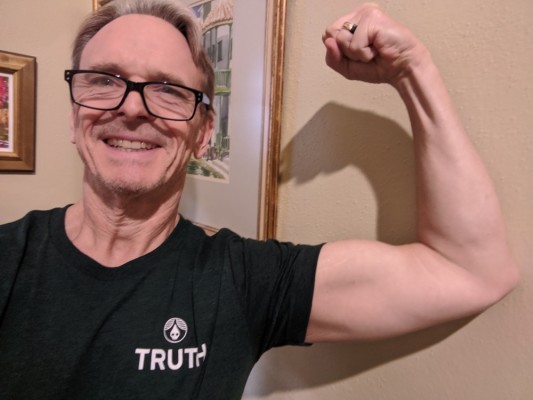 All in on workouts
Sleep better
Diet - still squeezing in some non kompliance but ready to drop teh hammer Monday!
For new team mates - My beautiful wife Meghan had knee replacement surgery Monday morning.
Good day - Meghan getting much better nice shirt from full attention to focused recovery. A quick shout out as things are going well. Clearly the surgeon had a part...BUT
Meghan did a super job staying engaged and active in Kenzai as the surgery grew nearer - this health momentum and her participation in Kenzai has had a potent and critical part in teh solid recovery to date. We her it often how the medical community is dumbfounded by the KENZAI effect...I see it happening here - so great.
Off to Yin Yoga with my daughter
Shout out to Jim Matt for cool new shirt in pictures.
Go Team Go
Pepper
---